Back to All Recipes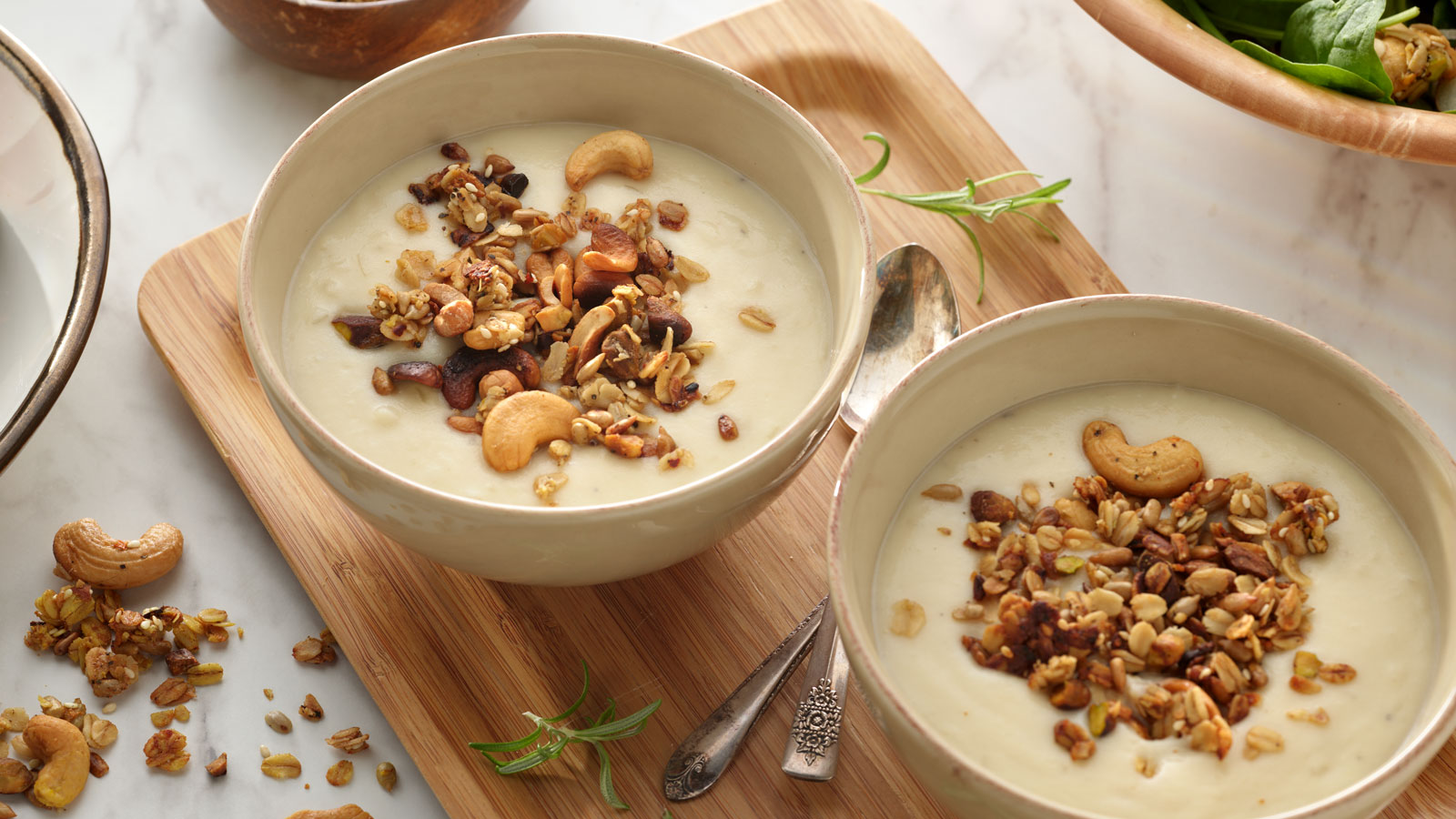 Mashed Potato Soup With Savory Granola
Discover comfort reimagined: Mashed Potato Soup with a Savory Granola twist! Dive into a bowl of velvety mashed potato goodness, elevated to new heights with our delectable Savory Granola topping. Each spoonful marries the creamy familiarity of mashed potatoes with the satisfying crunch and savory depth of a unique granola blend. Fall in love with the textures and flavors of the season in every spoonful.




Ingredients
2 tablespoons butter
1/2 small onion, chopped
1 tablespoon flour
1 (14.5-ounce) can chicken broth
½ cup milk
1 (20-ounce) package HORMEL® Homestyle Mashed Potatoes
Salt and pepper, to taste
Directions
In medium saucepan over medium heat, melt butter. Add onion. Cook 2 to 3 minutes or until softened. Stir in flour.
Add broth and milk. Bring to boil. Whisk until thickened. Lower heat to medium. Add potatoes; breaking up with spoon until smooth. Simmer 5 minutes, stirring frequently, until thoroughly heated.
Serve soup with suggested toppings.

Back to All Recipes