Back to All Recipes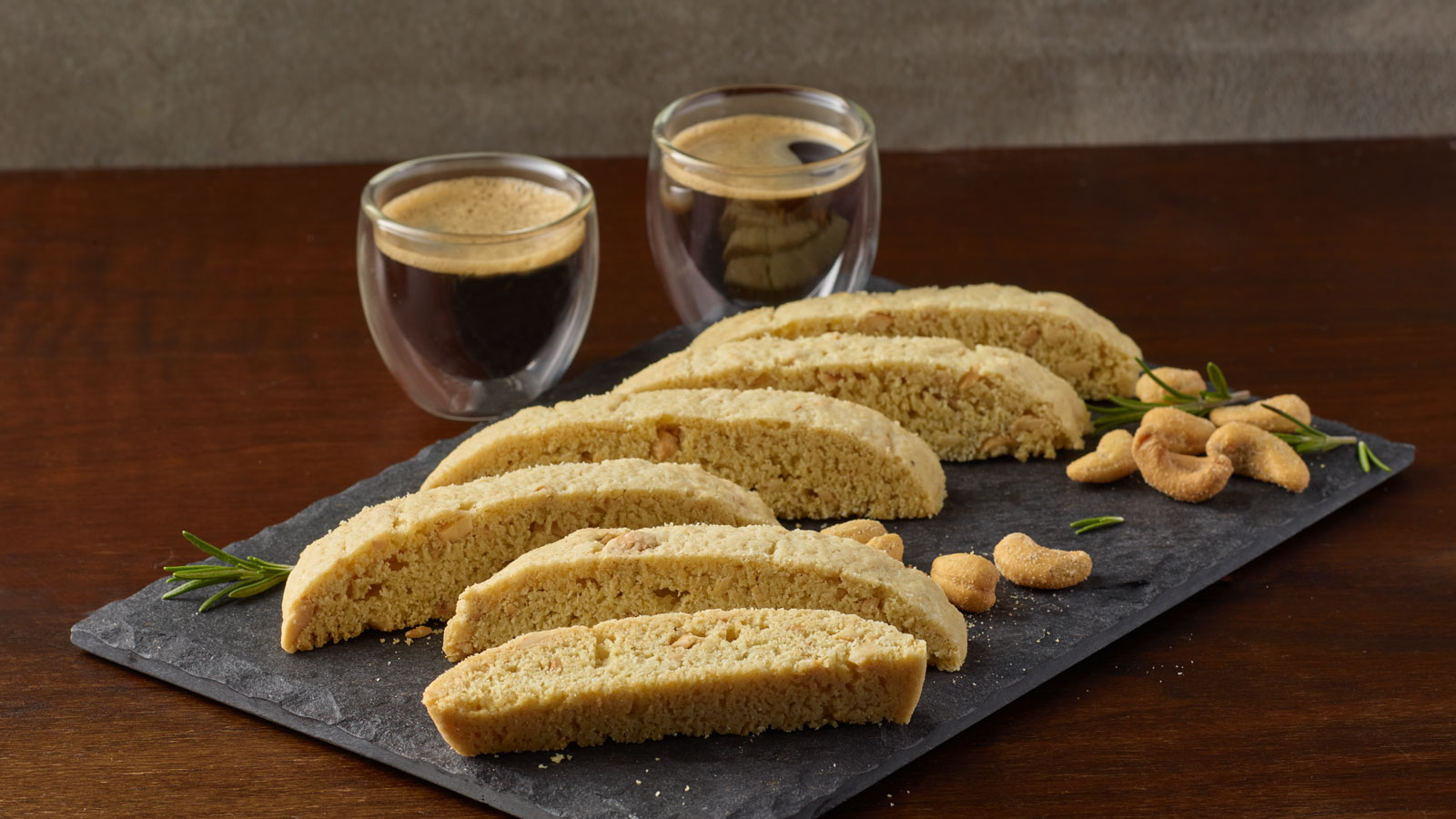 Rosemary and Sea Salt Cashew Biscotti
Rosemary and Sea Salt Cashew Biscotti made with PLANTERS® Rosemary and Sea Salt Cashews is a unique and flavorful twist on the traditional sweet biscotti. It makes for a great snack or accompaniment to a cup of coffee or tea, and its savory flavor profile makes it a versatile treat that can be enjoyed any time of the day.




Total Time
1 hour, 15 minutes
Ingredients
1 cup butter, softened
1 cup sugar
3 eggs
1 teaspoon vanilla
3 cups all-purpose flour
1 tablespoon baking powder
1/2 teaspoon salt
1 (5-ounce) package PLANTERS® Rosemary and Sea Salt Cashews, chopped
Directions
Heat oven to 300°. In large bowl, cream butter and sugar until light and fluffy, 5-7 minutes. Add eggs, 1 at a time, beating well after each addition. Beat in vanilla. In medium bowl, combine flour, baking powder and salt; gradually add to creamed mixture and mix well. Stir in cashews.
Line a baking sheet with parchment paper. Divide dough in half. Form each portion into an 11×3-inch rectangle.
Bake 35 to 40 minutes or until lightly browned. Cool 15 minutes. Increase oven temperature to 325°.
Transfer rectangles to a cutting board; cut diagonally with a serrated knife into 3/4-in. slices. Place cut side down on ungreased baking sheets.
Bake 10 minutes. Turn and bake 10 minutes longer or until firm. Remove to wire racks to cool completely. Store in an airtight container.

Back to All Recipes