Back to All Recipes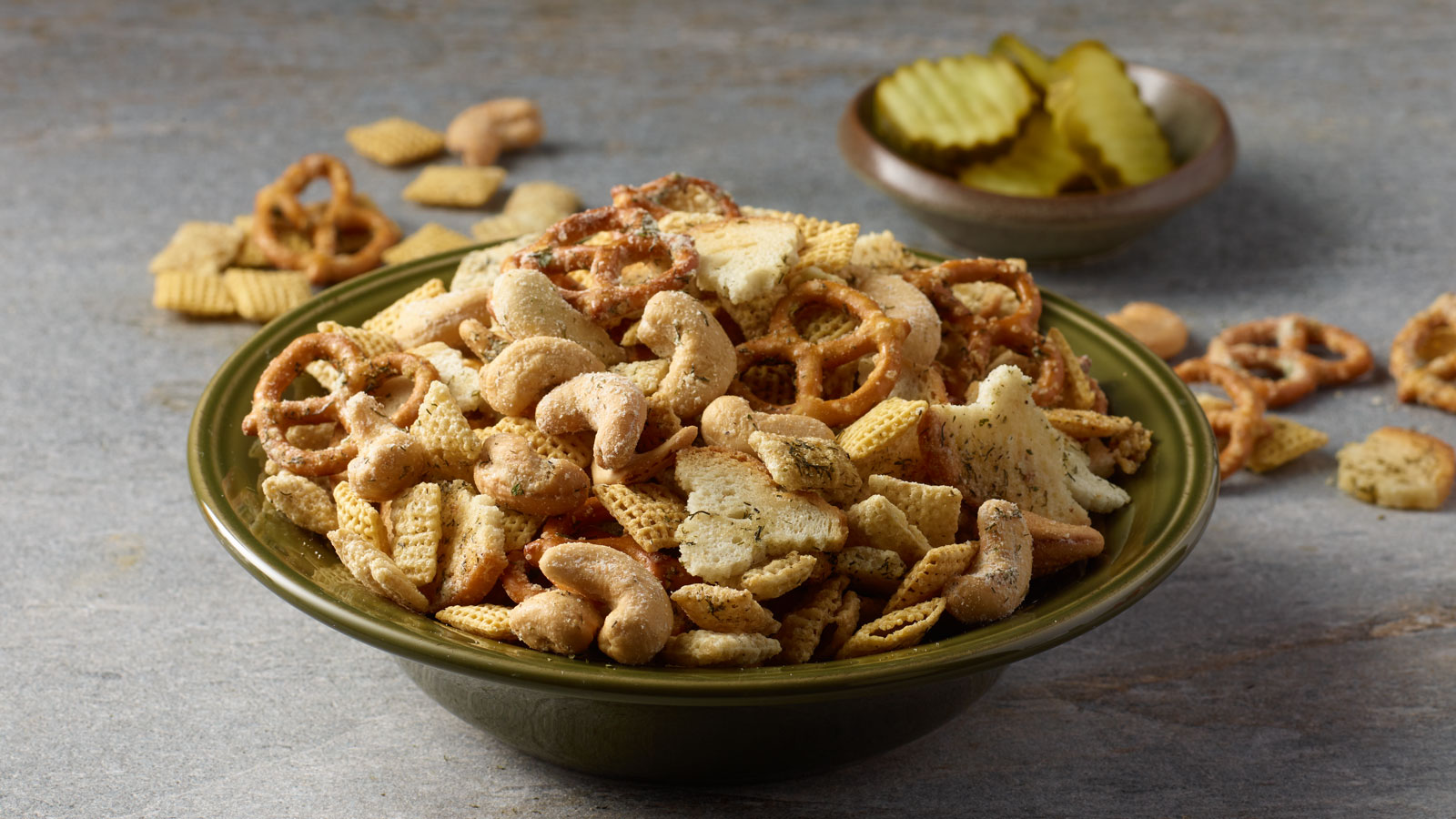 Dill Pickle Cashew Snack Mix
This savory blend of toasted cereal, pretzels, garlic bagel chips & PLANTERS® Dill Pickle Cashews, coated in ranch dressing and tangy dill pickle juice for a crunchy snack. This fun and unique twist on traditional snack mixes, and is sure to be a hit with anyone who loves savory snacks.




Ingredients
4 cups oven toasted corn cereal
4 cups oven toasted rice cereal
2 cups bite-size pretzel twists
2 cups regular-size garlic bagel chips, broken into 1-inch pieces
1 (5-ounce) package PLANTERS® Dill Pickle Cashews
1/3 cup oil
1 tablespoon dried dill weed
1 teaspoon garlic powder
1 tablespoon dill pickle juice
1 (1-ounce) package dry ranch dressing mix
Directions
In large microwavable bowl, mix cereals, pretzels, bagel chips and cashews.
In small bowl, mix oil, dill weed, garlic powder and pickle juice.
Gradually pour oil mixture over cereal mixture until evenly coated. Sprinkle with ranch dressing mix, stirring to coat completely.
Microwave uncovered on High 4 to 5 minutes, stirring every minute with rubber spatula and scraping side and bottom of bowl.
Spread mixture on waxed paper or foil to cool. Store in airtight container.

Back to All Recipes