Back to All Recipes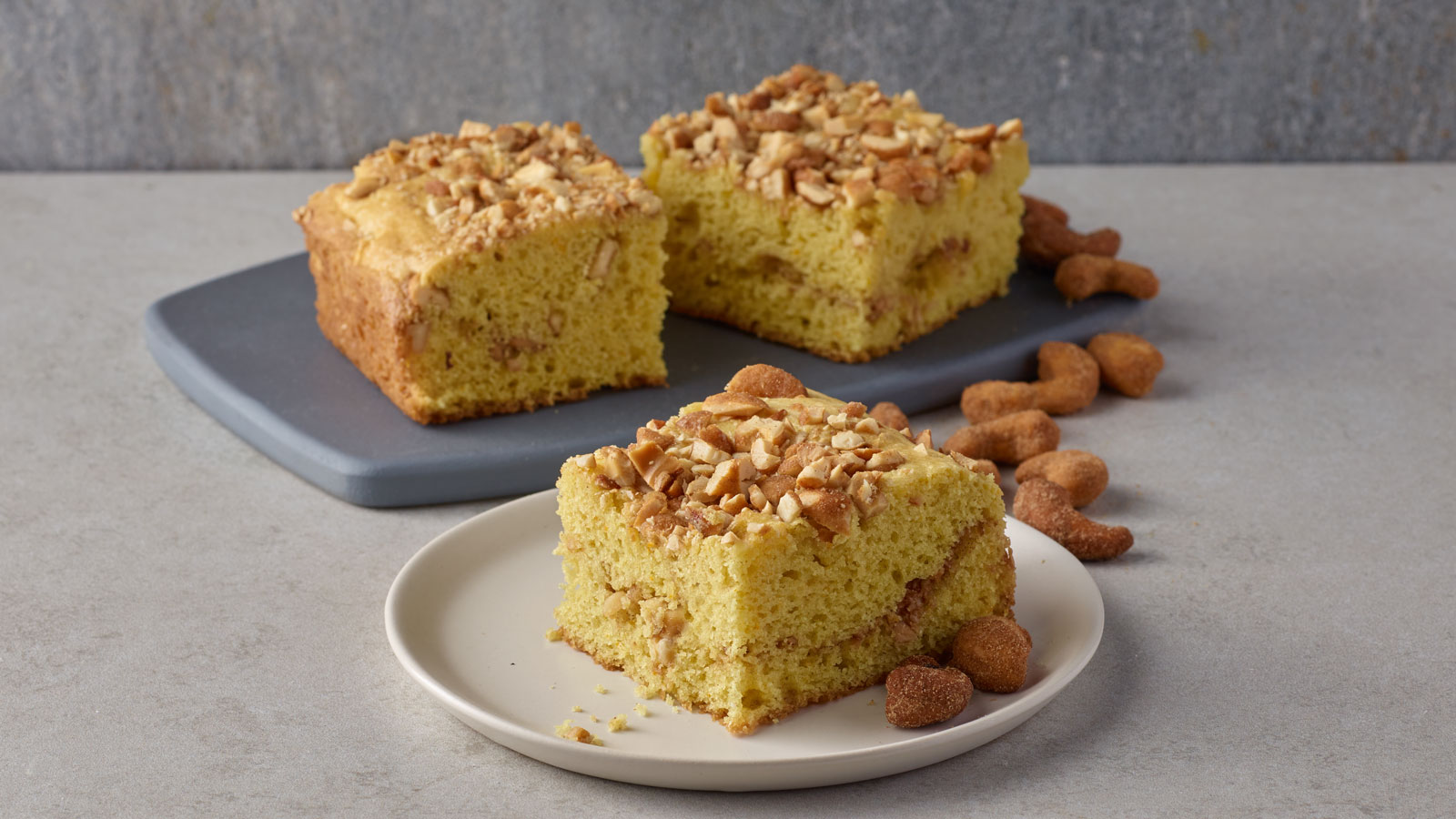 Cinnamon Brown Sugar Cashew Coffee Cake
A delicious and moist cake with a crunchy streusel is perfect for breakfast or dessert. Made with PLANTERS® Cinnamon Brown Sugar Cashews, this cake is easy to make and sure to impress. This coffee cake is a great way to start your day or enjoy as an afternoon treat. Serve it with a hot cup of coffee or tea for the ultimate indulgence.




Ingredients
2 cups flour
1 1/2 teaspoons baking powder
1/2 teaspoon baking soda
1/4 teaspoon salt
1/2 cup butter, at room temperature
3/4 cup sour cream
2 eggs
1 tablespoon orange zest
3/4 cup sugar
1 teaspoon vanilla
1 (5-ounce) package PLANTERS® Cinnamon Brown Sugar Cashews, chopped
Directions
Heat to 350°F. Butter a 9-inch square baking pan.
In medium bowl, stir together the flour, baking powder, baking soda and salt. In a large bowl, using an electric mixer on medium speed, beat together butter, sour cream, eggs, orange zest, sugar and vanilla until blended. Add dry ingredients to the wet ingredients and beat on low speed until smooth.
Spread half of the batter evenly in the prepared pan and sprinkle evenly with half of the cashews. Top with the remaining batter, spreading it evenly, and sprinkle with the remaining cashews.
Bake 25 to 30 minutes, or until the cake is golden brown and a toothpick inserted into the center comes out clean. Let cool slightly in the pan on a wire rack. Cut into squares and serve warm.

Back to All Recipes