Back to All Recipes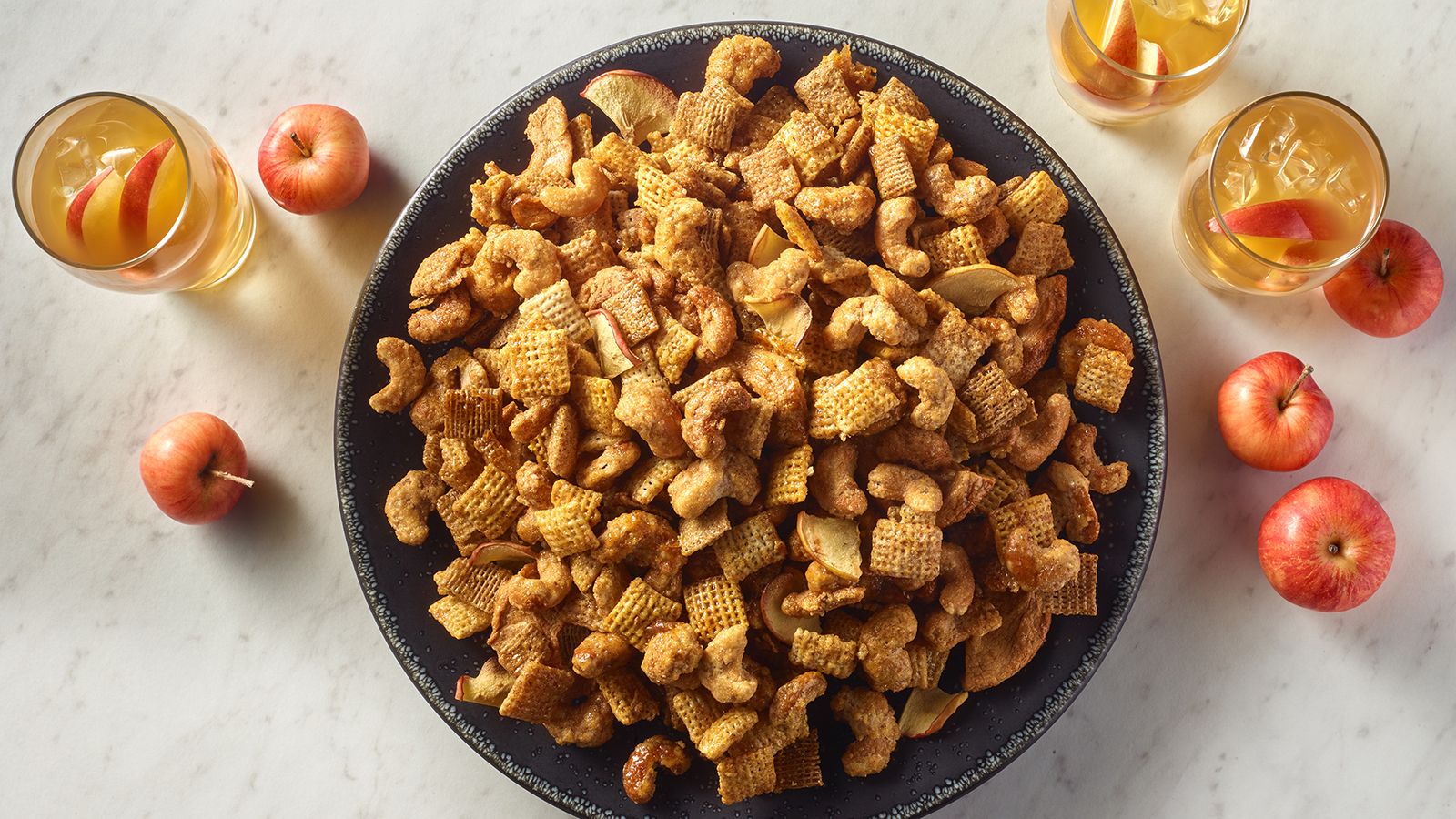 Apple Cider Donut Cashew Snack Mix
Savor the essence of fall with our Apple Cider Donut Cashew Snack Mix. Elevate your snacking experience with the perfect blend of apple cider donut-inspired flavors and the wholesome goodness of cashews, delivering an irresistible and indulgent taste of autumn.




Ingredients
3 cups toasted corn cereal squares
3 cups toasted rice cereal squares
3 cups toasted wheat cereal squares
1 1/2 cups PLANTERS® Apple Cider Donut Flavored Cashews
1/2 cup brown sugar
1/3 cup corn syrup
1/4 cup butter
1 teaspoon cinnamon
1/4 teaspoon ginger
1/2 teaspoon baking soda
1/2 teaspoon salt
1 1/2 cups dried apple chips
Directions
Heat oven to 250°F. Line a large rimmed baking sheet with foil.
In large bowl, combine cereal and cashews.
In medium saucepan over medium heat, combine brown sugar, corn syrup and butter. Cook 2 to 3 minutes, stirring until butter is melted and sugar is dissolved. Remove from heat. Stir in cinnamon, ginger, baking soda, and salt.
Pour mixture over cereal and cashews. Toss to combine. Transfer mixture to prepared baking sheet.
Bake 45 to 50 minutes, stirring occasionally. Let cool. Stir in dried apple chips.

Back to All Recipes