Back to All Recipes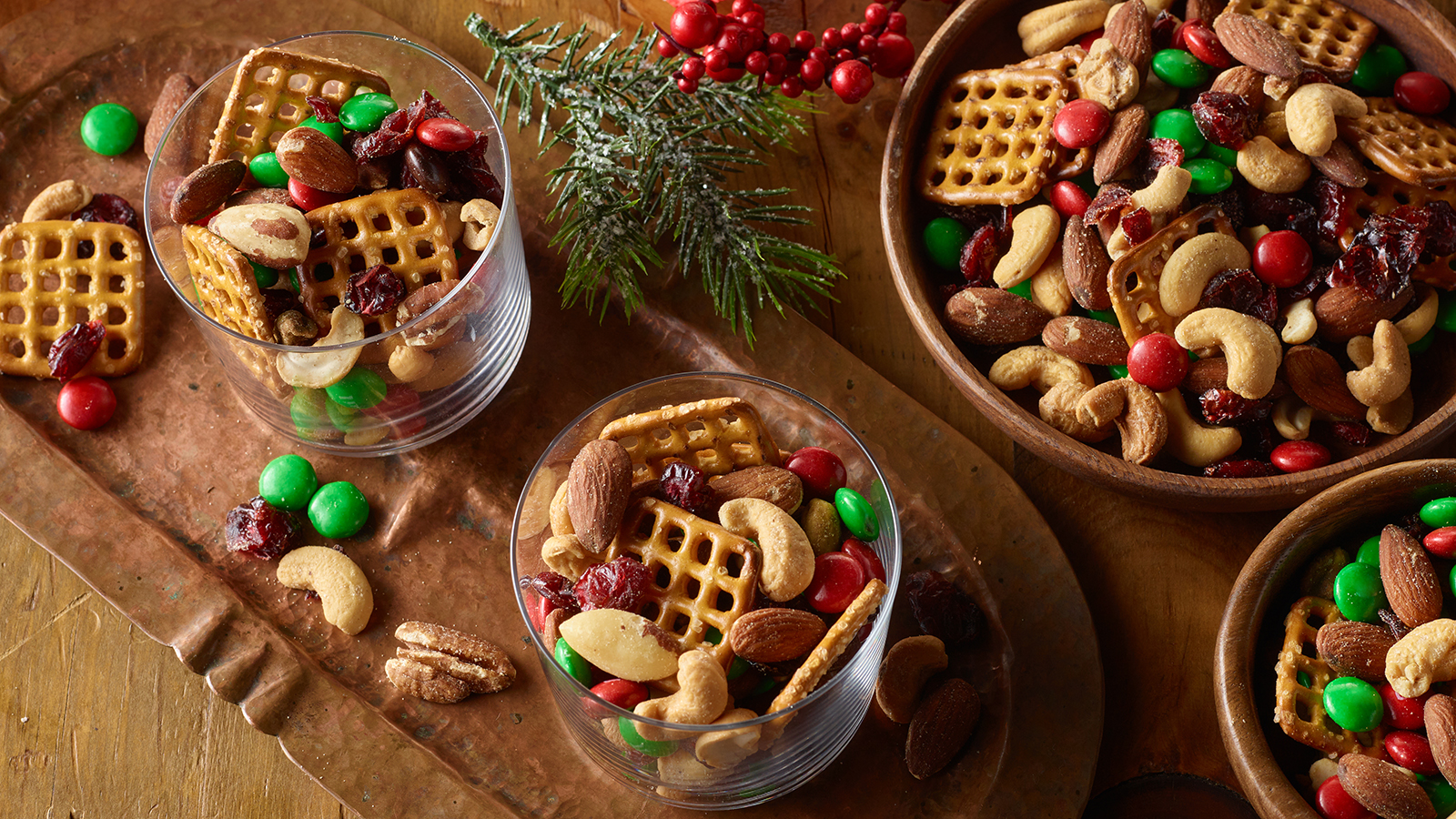 Holiday Trail Mix
Get in the holiday spirit with this delicious snack mix! Salty pretzels and mixed nuts provide the perfect contrast to the sweetness of dried cranberries and chocolate-coated candies. This crunchy and chewy snack is not only festive, but also easy to make and perfect for any holiday occasion.
Recipe by Mere Weakley




Ingredients
2 cups of pretzel snaps
1 (8.75-ounce) can PLANTERS® Deluxe Salted Mixed Nuts
1 cup dried cranberries
1 cup candy coated chocolate pieces
Directions
In large bowl, combine all ingredients.

Back to All Recipes