Back to All Recipes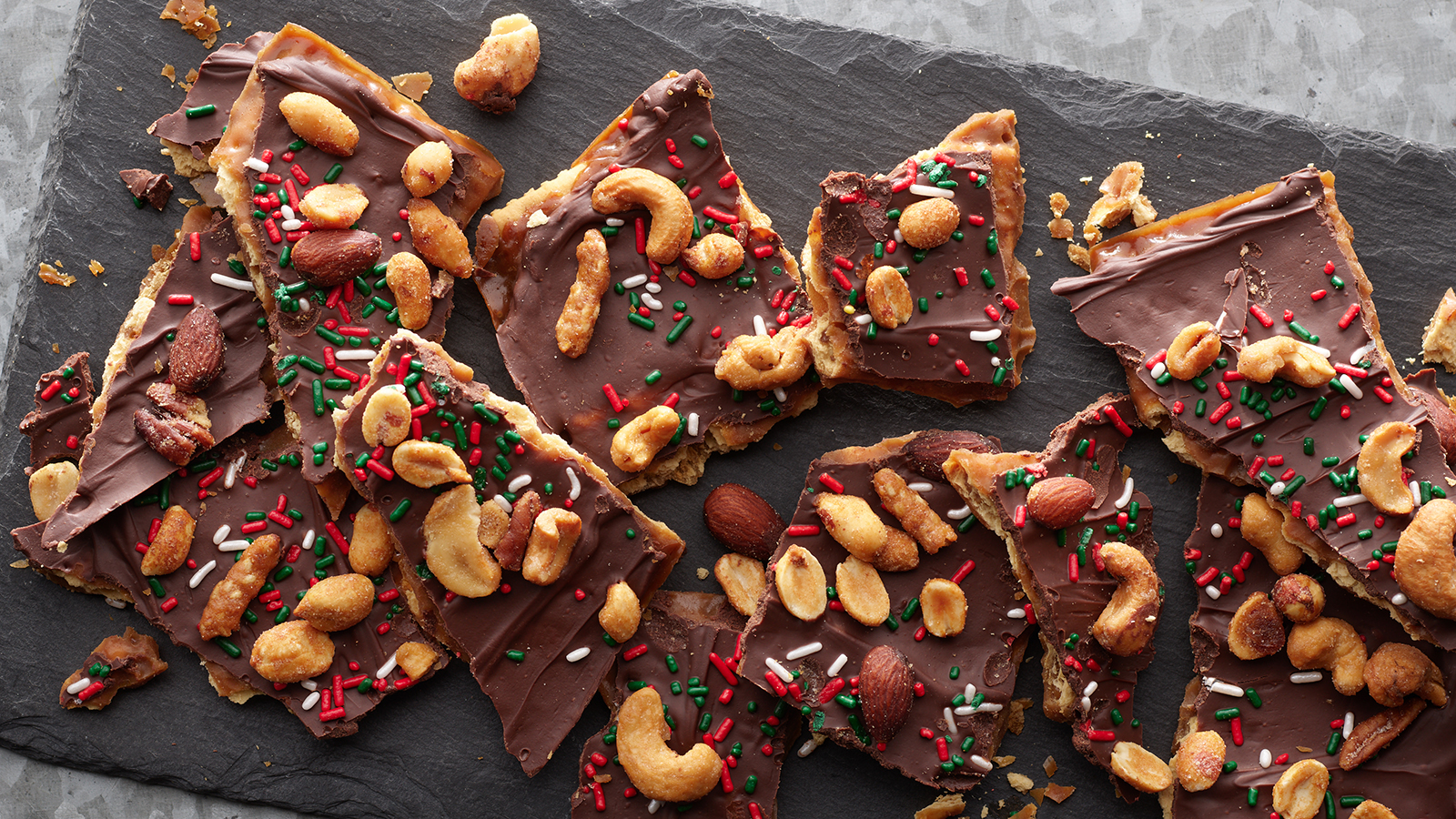 Holiday Crack
Enjoy a sweet, salty and crunchy snack that is simply irresistible! This perfect combination of flavors and textures will leave you craving for more.
Recipe by Matthew Merril




Ingredients
4 ounces saltine crackers
1 cup butter
1 cup dark brown sugar
2 cups semi-sweet chocolate chips
3/4 cup PLANTERS® Winter Spiced Nut Mix
Sprinkles
Directions
Heat oven to 400°F. Line a rimmed baking sheet with foil. Arrange crackers in a single layer on pan.
In medium saucepan, over medium heat, combine butter and sugar.  Bring to a boil, stirring constantly. Cook 3 to 5 minutes, or until mixture reaches soft-ball stage on candy thermometer.
Pour mixture over crackers, spreading to cover. Bake 10 minutes, or until caramel is bubbly and deep golden brown.
Remove from oven.  Sprinkle chocolate chips evenly over top. Allow chocolate chips to melt for 2 minutes. Spread melted chocolate evenly over top. Top with nut mix and sprinkles. Allow to cool. Refrigerate 1 hour. Break into pieces.

Back to All Recipes