Back to All Recipes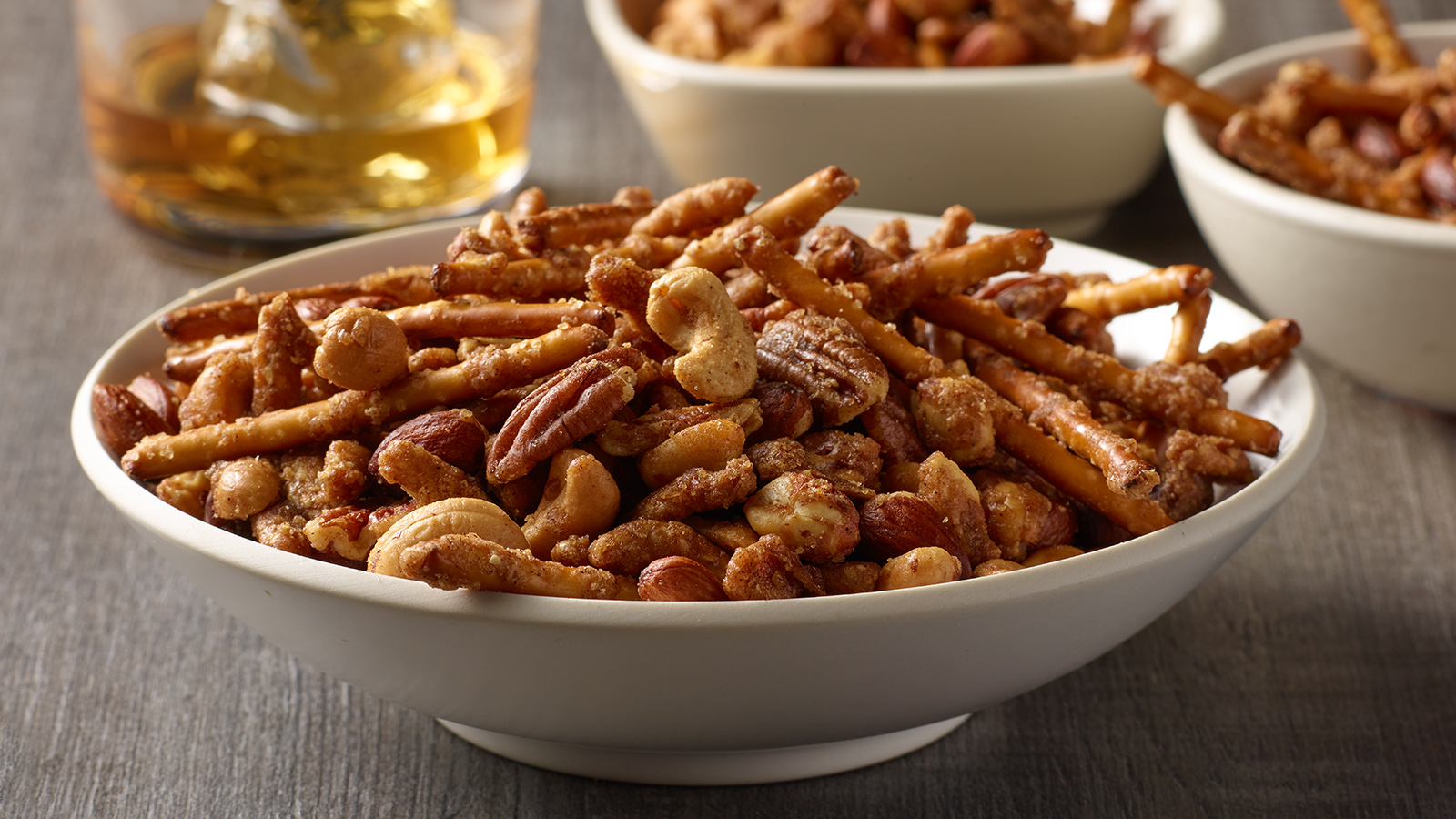 Winter Spiced Sweet and Savory Pretzel Mix
Upgrade our Winter Spiced Mix, featuring honey roasted peanuts, almonds, honey roasted sesame sticks, cashews and pecans, with the sweet and savory flavors of brown sugar, garlic, cayenne and cinnamon.




Ingredients
3 cups PLANTERS® Winter Spiced Mix
2 cups thin pretzel sticks
4 tablespoons butter
4 tablespoons brown sugar, packed
1/2 teaspoon garlic powder
1/2  teaspoon cayenne pepper
1/2  teaspoon cinnamon
Directions
Heat oven to 300°F. Line a large, rimmed baking sheet with foil.
In large bowl, place nut mix and pretzels.
In small saucepan over medium heat, combine butter, brown sugar, garlic powder, cayenne and cinnamon. Cook 2 to 3 minutes, stirring, until melted.
Pour butter mixture over nut mix and pretzels, tossing to coat. Transfer mixture to prepared baking sheet, spreading out into an even layer.
Bake 20 to 25 minutes, or until crisped and toasted. Let cool.

Back to All Recipes