Back to All Recipes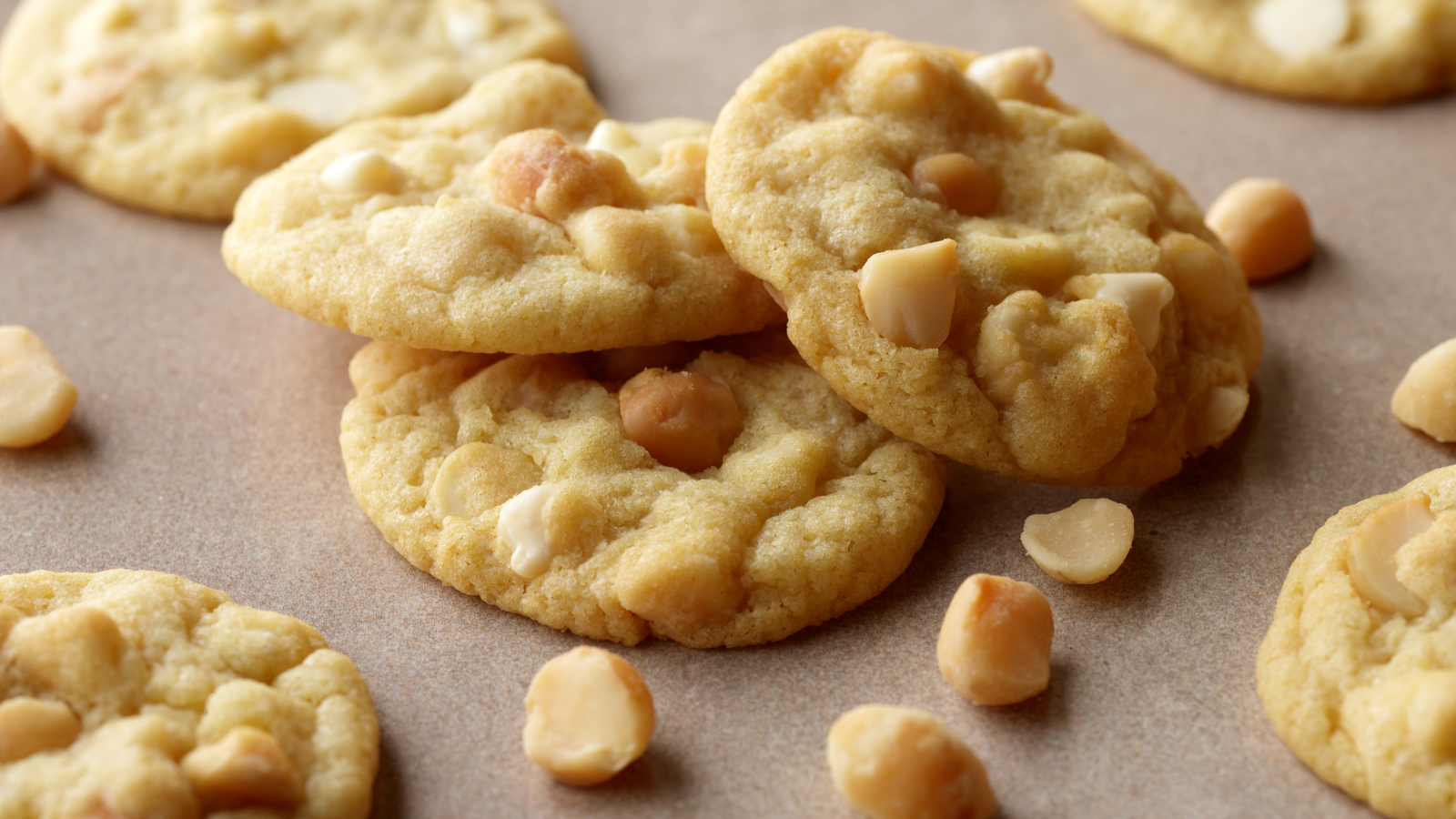 White Chocolate Macadamia Nut Cookies
These scrumptious cookies are a family favorite. The soft chewy cookie is full of white chocolate chips and savory macadamia nuts.




Ingredients
1/2 cup butter, softened
2/3 cup sugar
1 egg
1 teaspoon vanilla
1 ¼ cups flour
1/2 teaspoon baking soda
1 cup PLANTERS® Macadamia nuts, chopped
1 cup white baking chips
Directions
Heat oven to 350°F. In large bowl, cream butter and sugar until light and fluffy, 5-7 minutes. Beat in egg and vanilla. In another bowl, whisk flour and baking soda; gradually beat into creamed mixture. Stir in nuts and baking chips.
Drop by tablespoonfuls 2 inches apart onto ungreased baking sheets. Bake 10-13 minutes or until golden brown. Cool on pans 1 minute. Remove to wire racks to cool completely.

Back to All Recipes