Back to All Recipes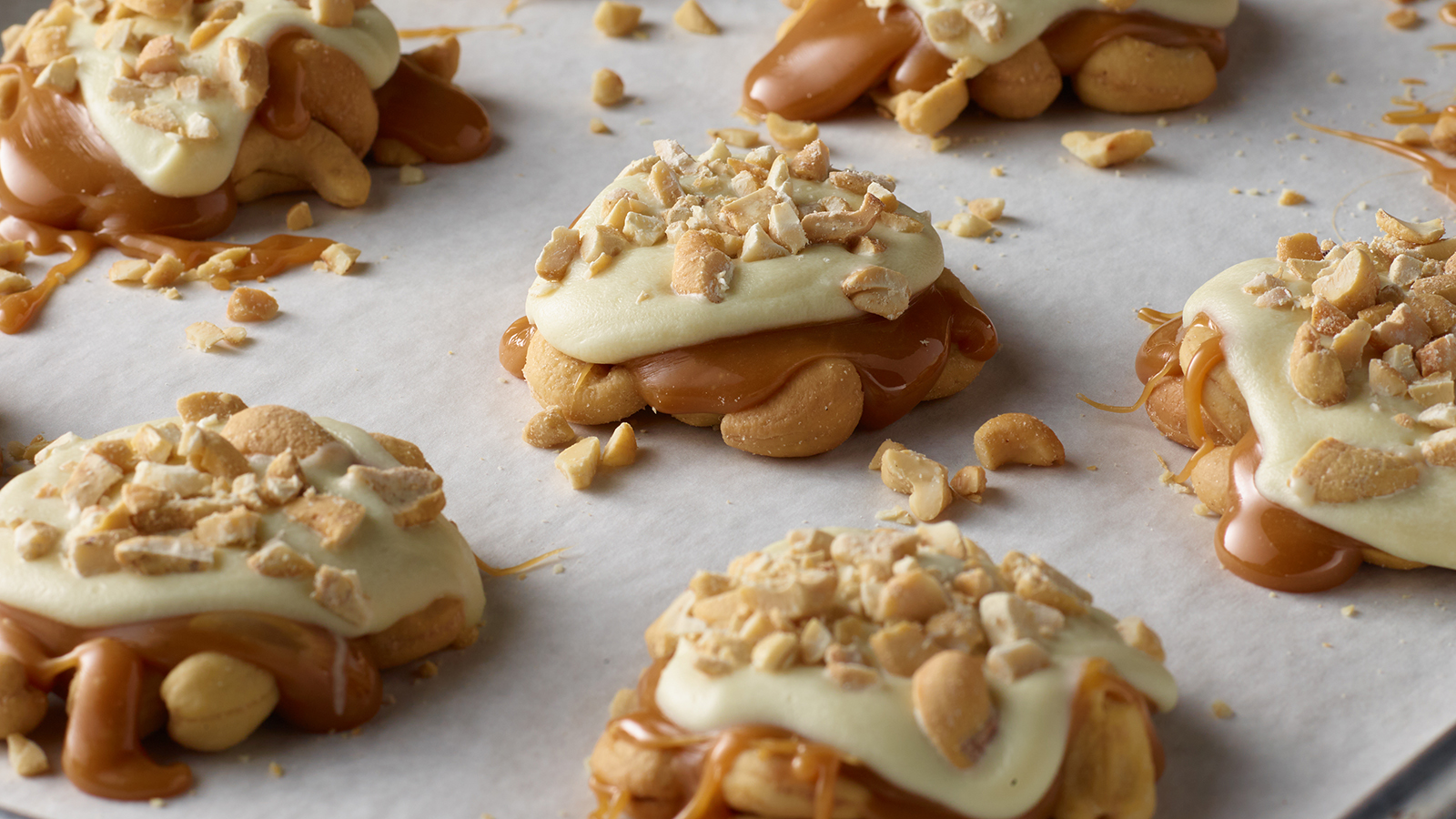 White Chocolate Caramel Cashew Clusters
Indulge in the delicious flavors of White Chocolate Caramel Cashew Clusters! These bite-sized treats are a perfect blend of creamy white chocolate, gooey caramel, and crunchy cashews. The combination of flavors and textures is sure to satisfy your sweet tooth.
Recipe by Hajar Larbah




Ingredients
1 (8.5-ounce) can PLANTERS® Deluxe Lightly Salted Cashews, divided
1 (11-ounce) package caramels, unwrapped
3 tablespoons heavy cream
1 cup white chocolate chips, melted
Directions
Line a baking sheet or large tray with parchment paper.
Remove 1/4 cup cashews from can. Chop. Reserve. Divide remaining cashews into clumps of about 12 to 15 cashews, about 1 inch apart on prepared sheet.
In medium microwave safe bowl place caramels and cream. Microwave on HIGH in 15 to 20 second intervals, stirring each time, until completely melted and smooth.
Top each nut cluster with 1 tablespoon caramel mixture to cover. Allow to set 15 minutes, or until caramel is firm.
Top each with a spoonful of melted white chocolate chips. Sprinkle with reserved chopped cashews. Refrigerate 20 minutes or until set.

Back to All Recipes