Back to All Recipes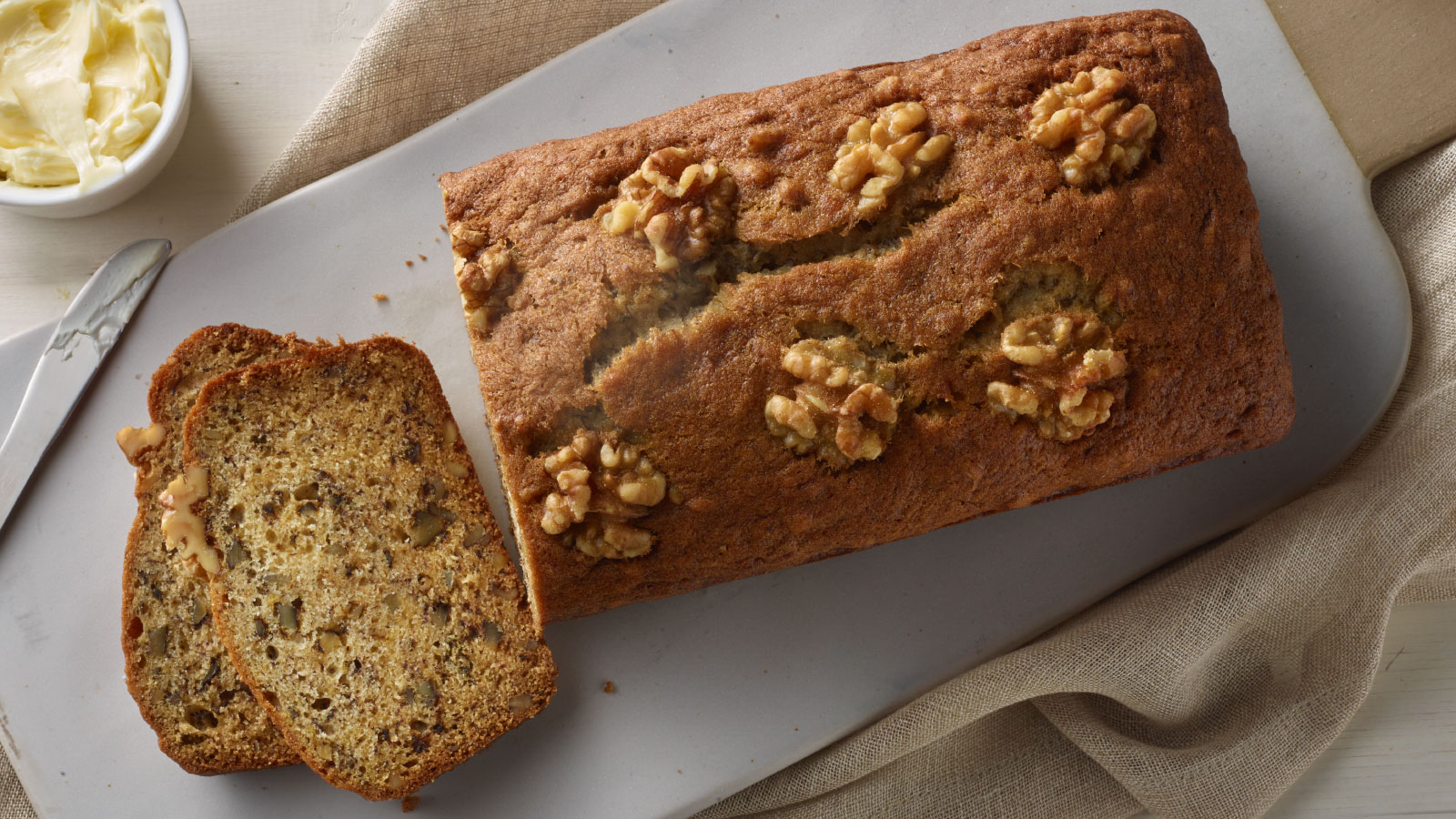 Walnut Banana Bread
This easy and delicious banana bread is accented with crunchy walnut halves for a sweet and filling breakfast treat.




Total Time
1 hour, 15 minutes
Ingredients
1 ½ cups PLANTERS® Walnut Halves, divided
1/2 cup butter, softened
1/2 cup sugar
1/4 cup brown sugar
2 eggs
2 medium (1 cup) bananas, mashed
1 teaspoon vanilla
1 ½ cups flour
1 teaspoon baking soda
1/2  teaspoon salt
Directions
Heat oven to 350°F. Grease and flour 8×4-inch loaf pan; set aside.
Chop 1 cup walnut halves, reserve remaining walnut halves to top bread before baking.
In bowl, combine butter, sugars, and eggs in bowl. Beat at medium speed, scraping bowl often, until creamy. Add banana and vanilla. Beat at low speed until well mixed. Add flour, soda, salt and chopped walnuts. Stir together until just mixed.
Spoon batter into prepared pan. Top batter with reserved walnut halves. Bake 60 to 65 minutes or until toothpick inserted in center comes out clean. Cool in pan 10 minutes; remove from pan. Place onto cooling rack. Cool completely.

Back to All Recipes