Back to All Recipes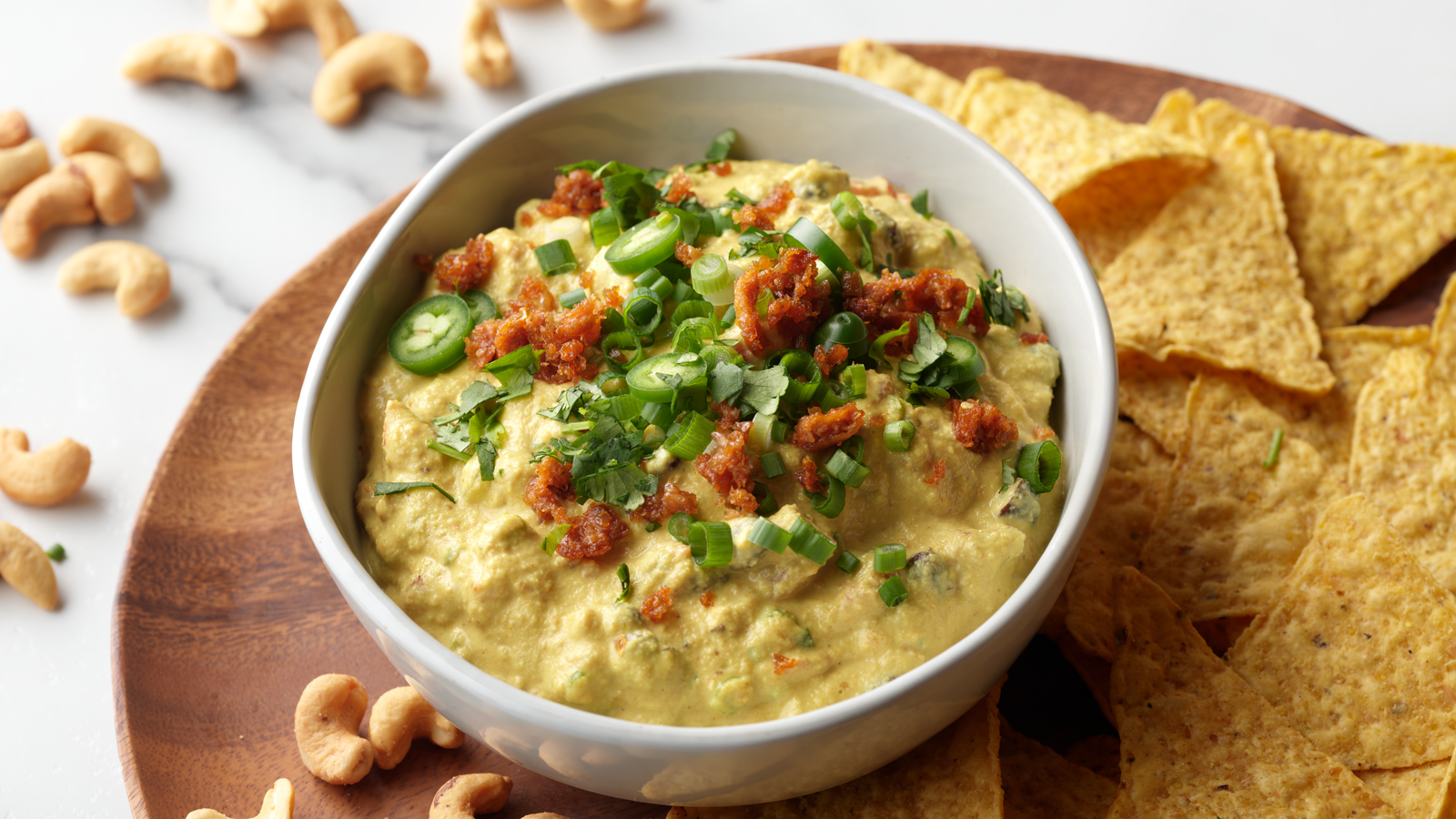 Vegan Cashew Loaded Queso Dip
Try the ultimate party snack for any of your game day guests. This vegan queso dip is packed with cashews, garlic, vegan chorizo, black beans and tomatoes.




Ingredients
3 cups PLANTERS® Deluxe Whole Cashews
1 ½ cups hot water
3 tablespoons nutritional yeast
2 cloves garlic, peeled
1 teaspoon turmeric
1 tablespoon vegetable oil
8 ounces vegan chorizo
1 (15-ounce) can black beans, rinsed and drained
2 (10-ounce) cans diced tomatoes and green chilis, drained
Hot sauce, to taste
Suggested garnish: reserved vegan chorizo crumbles, chopped cilantro, chopped green onions and sliced jalapeno
Directions
In blender or food processor, combine cashews, water, yeast, garlic and turmeric. Puree until smooth.
In medium saucepan over high heat, heat oil until shimmering. Add chorizo. Cook, stirring frequently, 10 minutes or until well browned. Remove 2 tablespoons; set aside for garnish.
Add cashew mixture, black beans and diced tomatoes. Cook, stirring, 3 to 5 minutes or until hot. Stir in hot sauce to taste.
Transfer to serving bowl. Top with suggested garnishes.

Back to All Recipes