Back to All Recipes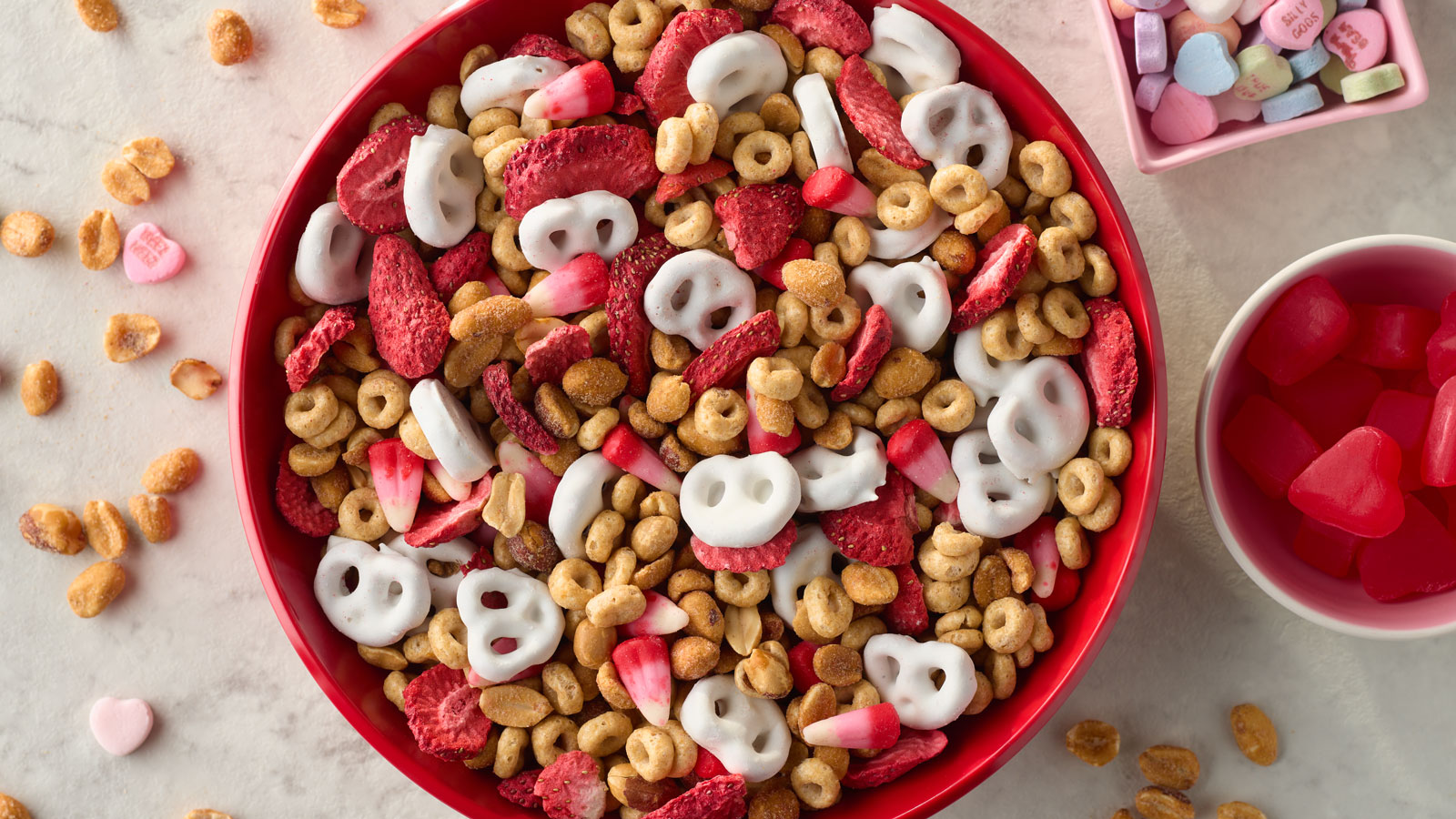 Valentine Snack Mix
Perfect for sharing with your special someone or treating yourself to a moment of indulgence, our Valentine Snack Mix is a love letter to your taste buds. The combination of sweet and savory, crunchy and chewy, creates a wholesome and tempting snack.




Ingredients
3 cups sweetened whole grain oats cereal with honey
2 cups yogurt covered pretzels
1 cup PLANTERS® Dry Roasted Peanuts
1 cup PLANTERS® Honey Roasted Dry Roasted Peanuts
1 cup cupid corn
1 cup dried strawberries
Directions
Mix together and serve.  Store leftovers in airtight container.

Back to All Recipes