Back to All Recipes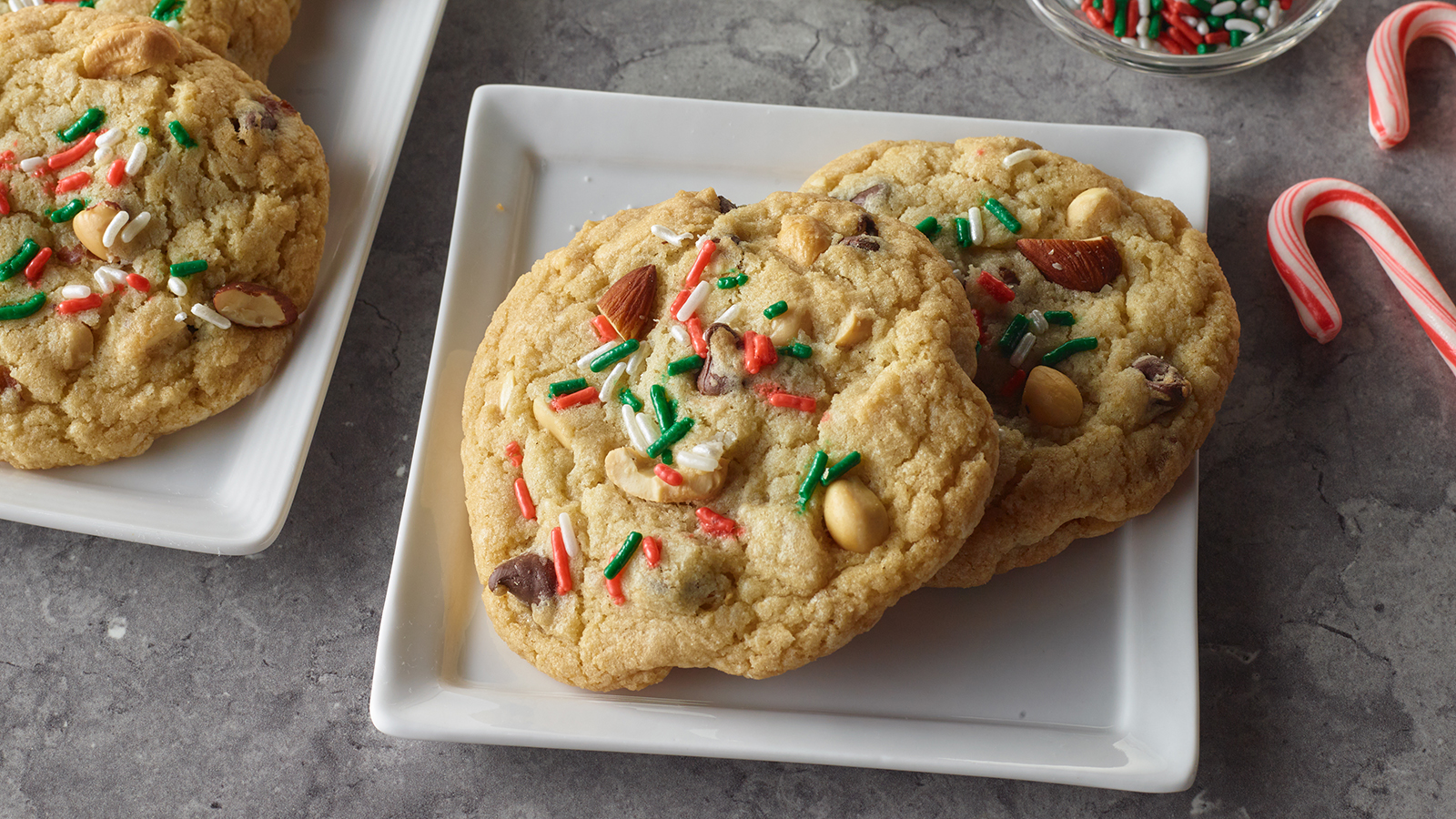 Trail Mix Cookies
Looking for an easy and sharable holiday treat? These cookies are just what you need! Loaded with mixed nuts and chocolate chips, they're elevated with a festive touch of holiday-themed sprinkles. Perfectly crunchy and chewy, these cookies are easy to make and perfect for sharing with loved ones.
Recipe by Emmanuel Duverneau




Ingredients
3 cups flour
1 teaspoon baking soda
1/2 teaspoon baking powder
1 teaspoon salt
1 cup butter, softened
1 cup brown sugar
1 cup sugar
2 eggs
2 teaspoon vanilla
2/3 cup PLANTERS® Mixed Nuts, coarsely chopped
3/4 cup semi-sweet chocolate chips
Sprinkles, as desired
Directions
Heat oven to 350°F. Line baking sheets with parchment paper.
In medium bowl, mix flour, baking soda, baking powder, and salt. Set aside.
In bowl of stand mixer, cream together butter and sugars. Add eggs and vanilla. Beat until fluffy. Mix in dry ingredients. Fold in nuts and chocolate chips.
Divide dough into 3 tablespoons sized balls. Place them on prepared baking sheets, 2 inches apart. Gently press dough down with fingertips and top with sprinkles. Bake 10 to 12 minutes, or until lightly golden. Let cool on pans.

Back to All Recipes