Back to All Recipes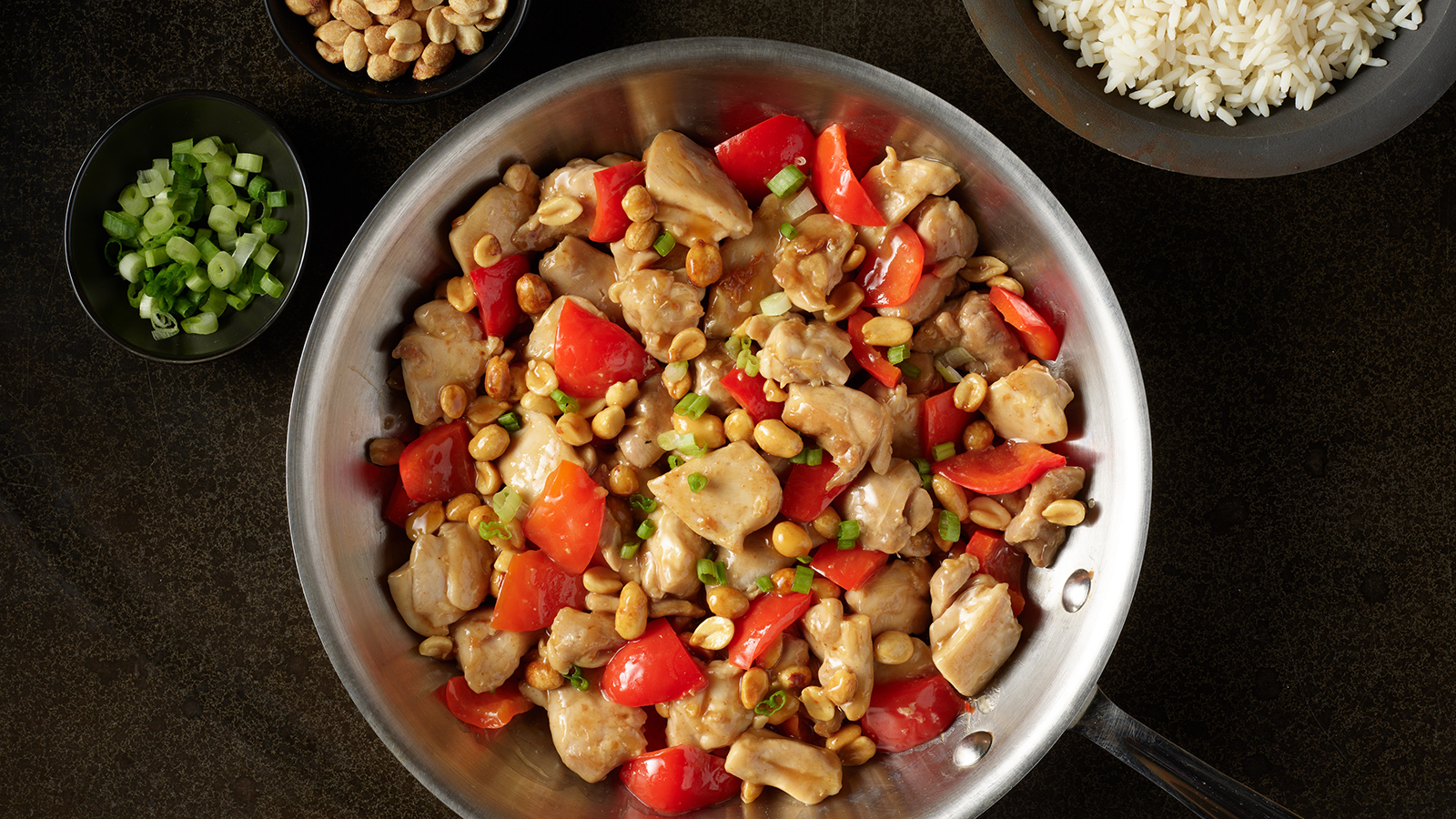 Ingredients
1/3 cup chicken broth
1 tablespoon cornstarch
1 tablespoon sugar
2 tablespoons soy sauce
1 tablespoon white vinegar
1/2  teaspoon cayenne pepper
1 tablespoon vegetable oil
1 pound boneless skinless chicken thighs cut into bite sized pieces
1 garlic clove, finely chopped
1 teaspoon grated gingerroot
1 medium red bell pepper, cut into 1-inch pieces
1/3 cup PLANTERS® Dry Roasted Peanuts
2 medium green onions, chopped
Additional PLANTERS® Dry Roasted Peanuts and hot cooked rice, for serving, if desired
Directions
In small bowl, mix broth, cornstarch, sugar, soy sauce, vinegar and red pepper; set aside.
Heat wok or 12-inch skillet over high heat. Add oil; rotate wok to coat side. Add chicken, garlic and gingerroot; stir-fry about 3 minutes or until chicken is no longer pink in center. Add bell pepper; stir-fry 1 minute.
Add broth mixture to wok. Cook and stir about 1 minute or until sauce is thickened. Stir in peanuts. Sprinkle with onions.
Serve with additional peanuts and hot cooked rice, if desired.

Back to All Recipes