Back to All Recipes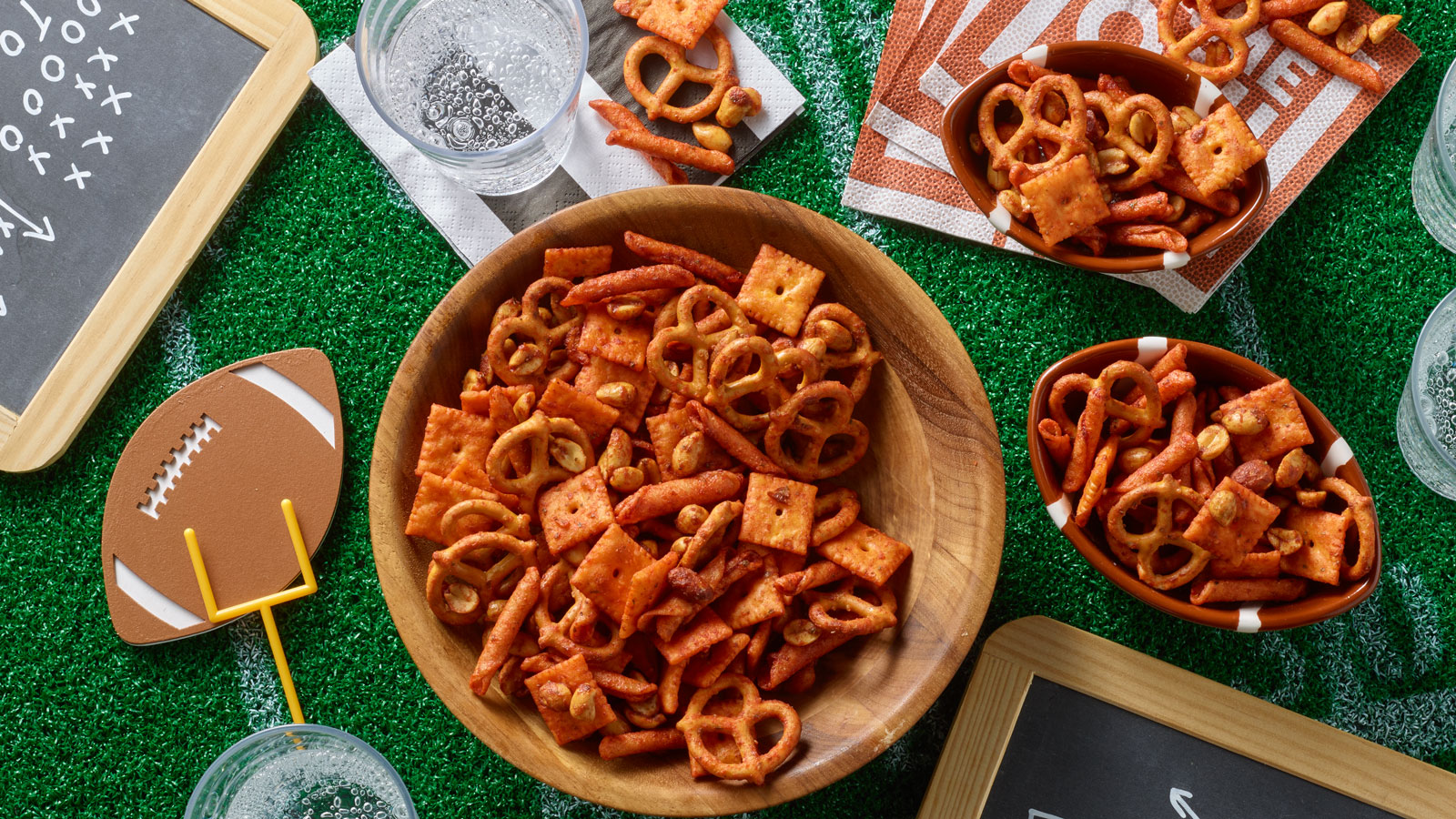 Spicy Buffalo Snack Mix
Whether you're cheering for your team or just savoring the thrill of the game, this Spicy Buffalo Snack Mix is the ultimate companion, ensuring every bite is a touchdown of taste. Every bite is a blend of crunchy peanuts, rolled tortilla chips, pretzels, and zesty cheese crackers, all generously coated in the bold kick of buffalo wing sauce, tantalizing spicy ranch, and fragrant celery seeds. This game day essential is a flavor explosion that will elevate your celebration to new heights.




Ingredients
1/2 cup melted butter
1/3 cup buffalo wing sauce
1 (1-ounce) package spicy ranch seasoning mix
1 teaspoon celery seed
3 cups PLANTERS® Bold and Savory Dry Roasted Peanuts
3 cups spicy rolled tortilla chips
2 cups pretzel twists
2 cups hot and spicy baked cheese crackers
Directions
In large microwave-safe bowl combine butter, wing sauce, seasoning mix and celery seed. Stir in peanuts, rolled tortilla chips, pretzels and cheese crackers.
Microwave on HIGH 4 to 5 minutes, stirring well after each minute. Spread mixture on baking sheet lined with paper towels to cool.  Store in airtight container.

Back to All Recipes