Back to All Recipes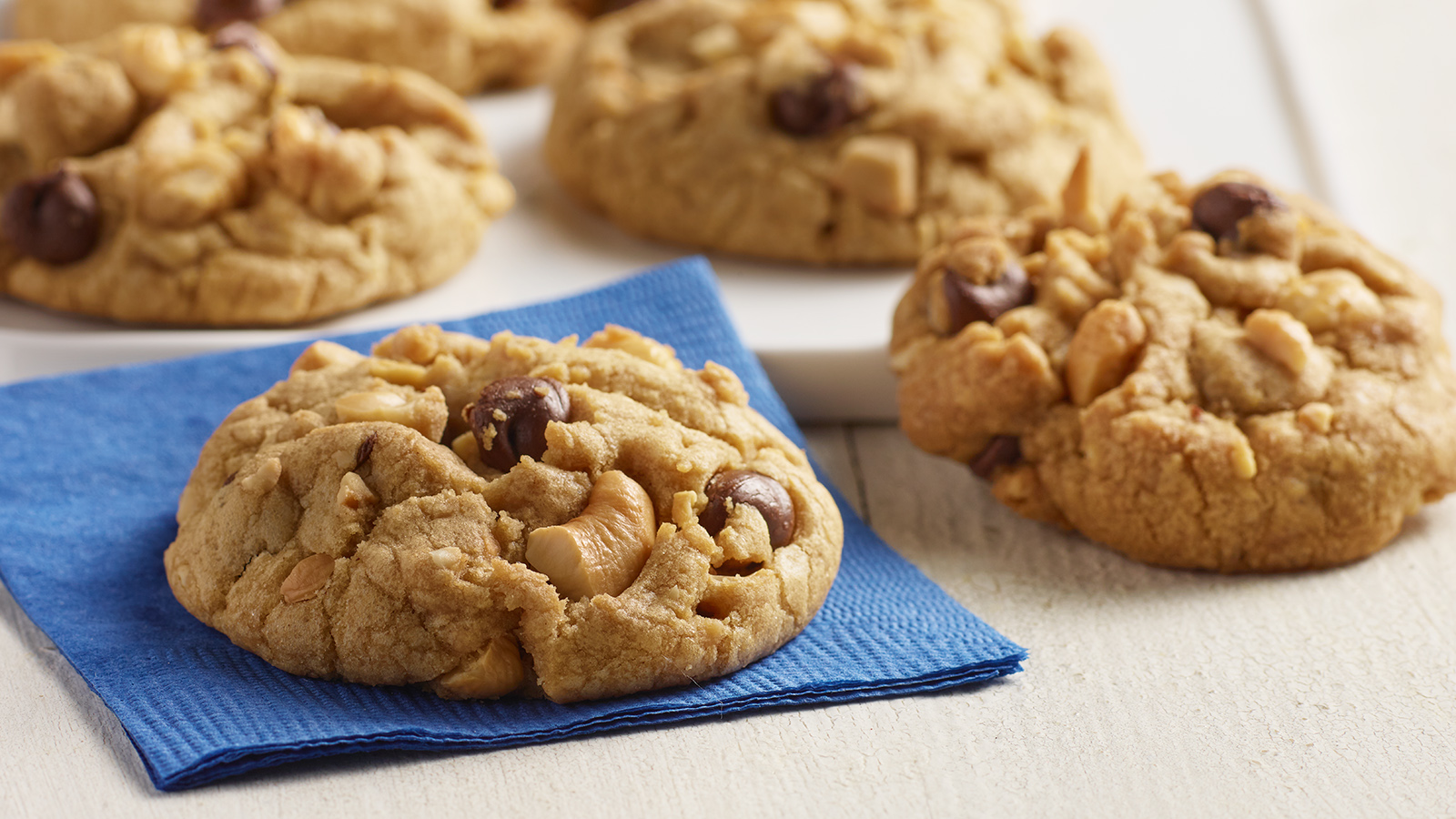 Salted Toffee Cashew Cookies
The rich, buttery flavor of toffee and the soft crunch of deluxe whole cashews and semi-sweet chocolate chips make these cookies a comforting treat right from your oven in under an hour.




Ingredients
1 cup salted butter
3/4 cup brown sugar
3/4 cup sugar
2 eggs
2 teaspoons vanilla
2 3/4 cups flour
1 teaspoon baking soda
1 teaspoon salt
1 cup semi-sweet chocolate chips
3/4 cup toffee bits
Directions
In medium saucepan over medium-low heat, melt butter. Once butter is melted, continue to cook, bringing butter to a simmer, swirling pan constantly to avoid burning. Cook butter until it reaches a deep amber color. Remove from heat.  Cool.
Heat oven to 350°F. Line 2 baking sheets with parchment paper.
In bowl of stand mixer, combine cooled butter and sugars. Mix on medium speed until combined. Add eggs and vanilla, mixing well.
Add flour, soda and salt. Mix until combined. Stir in cashews, chocolate chips and toffee bits.
Divide dough into 24 balls. Place dough balls on prepared sheets, 2-inches apart.
Bake cookies 8 to 12 minutes, rotating pans halfway through, or until cookies are lightly browned around edges. Transfer cookies to wire rack to cool.

Back to All Recipes