Back to All Recipes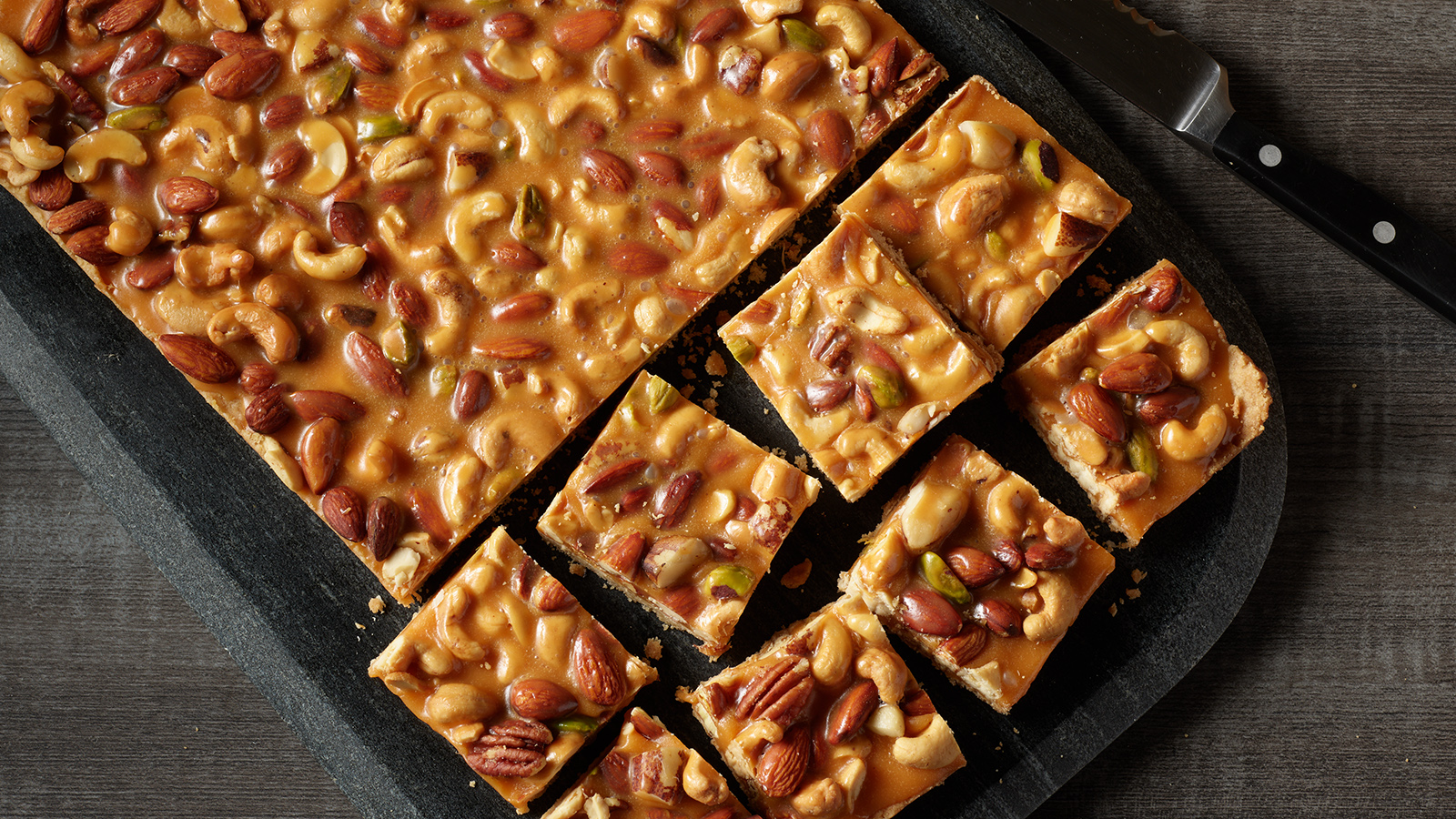 Ingredients
1 1/2 cups flour
3/4 cup packed brown sugar
1/4 teaspoon salt
1/2 cup butter, softened
1 cup butterscotch chips
1/2 cup light corn syrup
2 tablespoons butter
Directions
Heat oven to 350°F. In medium bowl, mix flour, brown sugar and salt. Using pastry blender, cut in 1/2 cup butter, until evenly mixed. Press evenly in bottom of 13 x 9-inch baking pan. Bake 15 minutes; cool slightly.
Sprinkle nuts evenly over crust. In small saucepan, heat all remaining ingredients over low heat, stirring occasionally, until chips are melted. Drizzle butterscotch mixture evenly over nuts. Bake 5 minutes.
Cool. Cut into bars.

Back to All Recipes