Back to All Recipes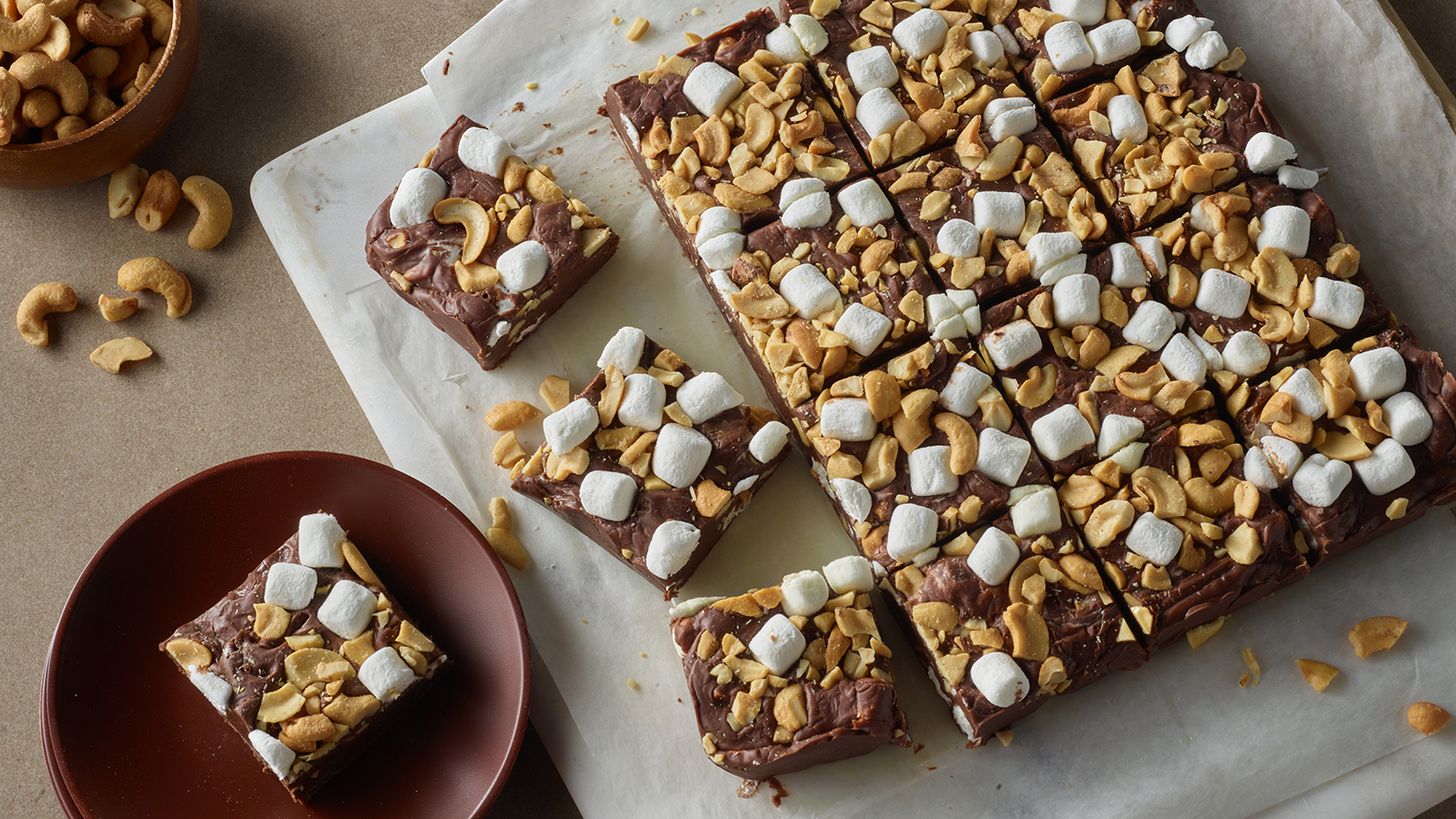 Rocky Road Fudge
This classic and decadent dessert is sure to satisfy any chocolate lover's cravings. This creamy fudge is loaded with marshmallows, crunchy cashews, and chunks of rich chocolate, creating a texture that's both smooth and crunchy. The combination of sweet and salty flavors makes for an irresistible treat that's perfect for sharing with friends and family.
Recipe by Britni Vigil




Total Time
4 hours, 10 minutes
Ingredients
1 (14-ounce) can sweetened condensed milk
2 cups semi-sweet chocolate chips
1/4 cup butter
1 teaspoon vanilla
1/4 cup marshmallow creme
1 1/2 cups miniature marshmallows, divided
1 cup PLANTERS® chopped cashews, divided
Directions
Line a 9×9-inch square baking dish with parchment paper allowing paper to hang over sides.
In medium saucepan over low heat add sweetened condensed milk, chocolate chips, and butter.  Cook, stirring frequently, until butter and chocolate are completely melted.
Add vanilla. Stir until creamy. Fold in marshmallow creme until evenly distributed. Remove pan from heat.
Fold in 1 cup marshmallows and ¾ cup chopped cashews. Stir until well mixed.
Pour mixture into prepared dish. Smooth top. Sprinkle top with remaining marshmallows and chopped cashews. Press down gently.
Refrigerate 4 hours or until cooled and set. Lift from baking dish with parchment. Cut into squares.

Back to All Recipes