Back to All Recipes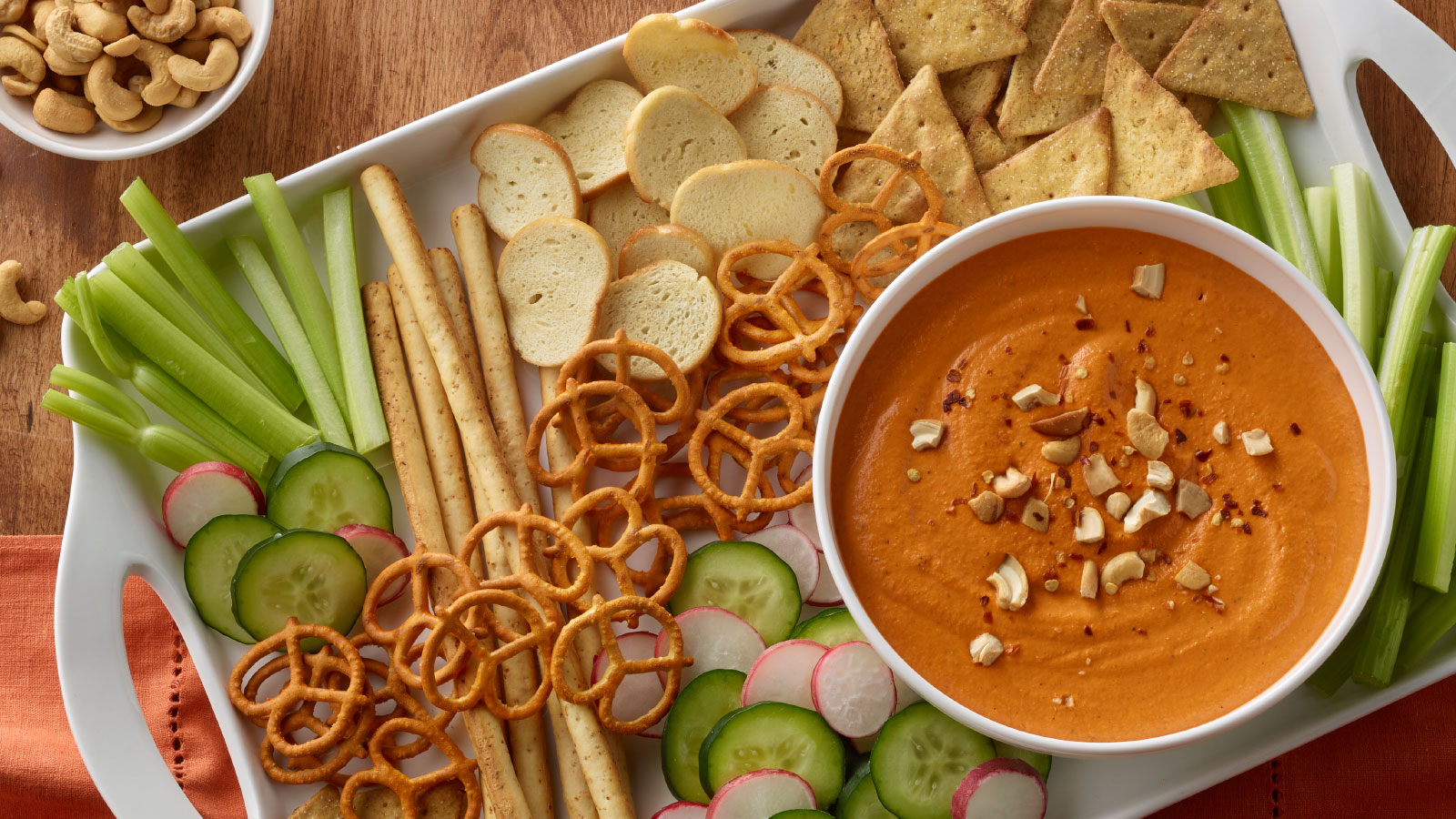 Roasted Red Bell Pepper Cashew Dip
This creamy dip combines cashews, roasted red peppers, and a variety of seasonings for a tasty game day dip or snack that is dairy-free!




Ingredients
2 cups PLANTERS® Salted Cashews
2 cups hot water
4 jarred roasted red bell peppers, drained
1/2 cup water
1/4 cup tahini
3 cloves garlic
1/2 teaspoon kosher salt
1/2 teaspoon smoked paprika
1/4 teaspoon crushed red pepper flakes
1/4 teaspoon ground black pepper
Directions
In medium glass bowl place cashews. Cover cashews with 2 cups hot water. Cover; let soak 30 minutes. Drain.
In bowl of food processor, add drained cashews and remaining ingredients. Process until smooth and creamy.

Back to All Recipes