Back to All Recipes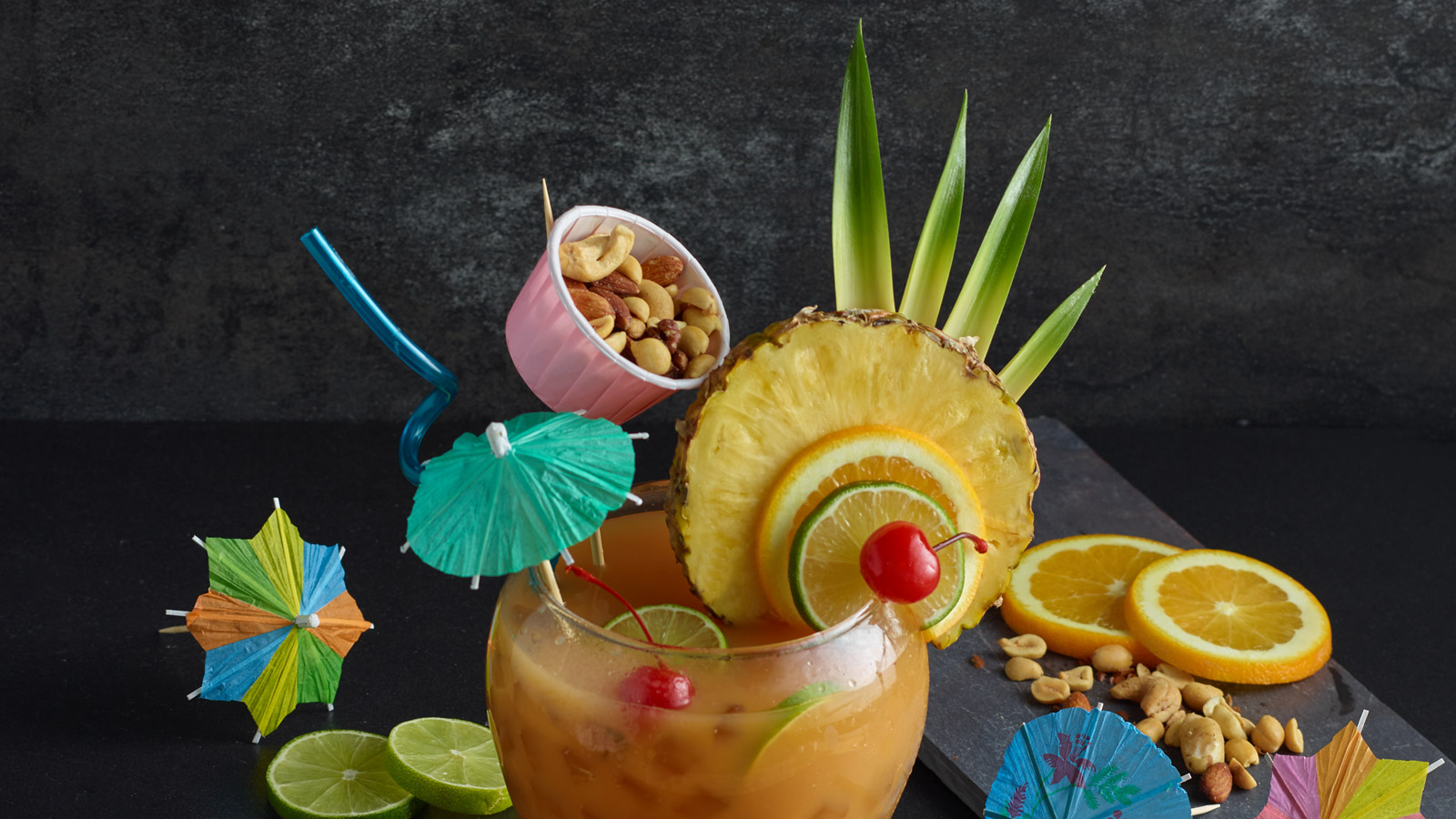 Total Time
4 hours, 15 minutes
Ingredients
Punch
2

 

ounces dark rum

1

 

ounce lime juice

1

 

ounce orange juice

1

 

ounce pineapple juice

2

 

dashes bitters

1 ounce PLANTERS® Mixed Nut Orgeat
Mixed Nut Orgeat
1 1/2

 

cups granulated sugar

1 1/4

 

cups water

1

 

teaspoon orange flower water

1

 

ounce vodka, optional
Directions
Punch 
In mixing glass place all ingredients. Add ice and shake. Strain into tall ice-filled glass.
Garnish with 2 pineapple fronds, fresh pineapple cubes and an orange half-moon slice
PLANTERS® Mixed Nut Orgeat Directions
In blender or food processor, chop nuts until very finely chopped.
In saucepan over medium heat, combine the sugar and water. Stir continuously until sugar has dissolved and the liquid is clear.
Add chopped nuts. Bring to a simmer over low heat, stirring continuously. When mixture comes to a boil, remove from heat.
Cover. Allow mixture to sit 3 to 12 hours. Strain mixture through a fine mesh strainer pressing with spoon to extract liquid.
Stir in orange flower water and vodka, if using.
Store in refrigerator in glass jar or bottle, for up to 1 month.

Back to All Recipes