Back to All Recipes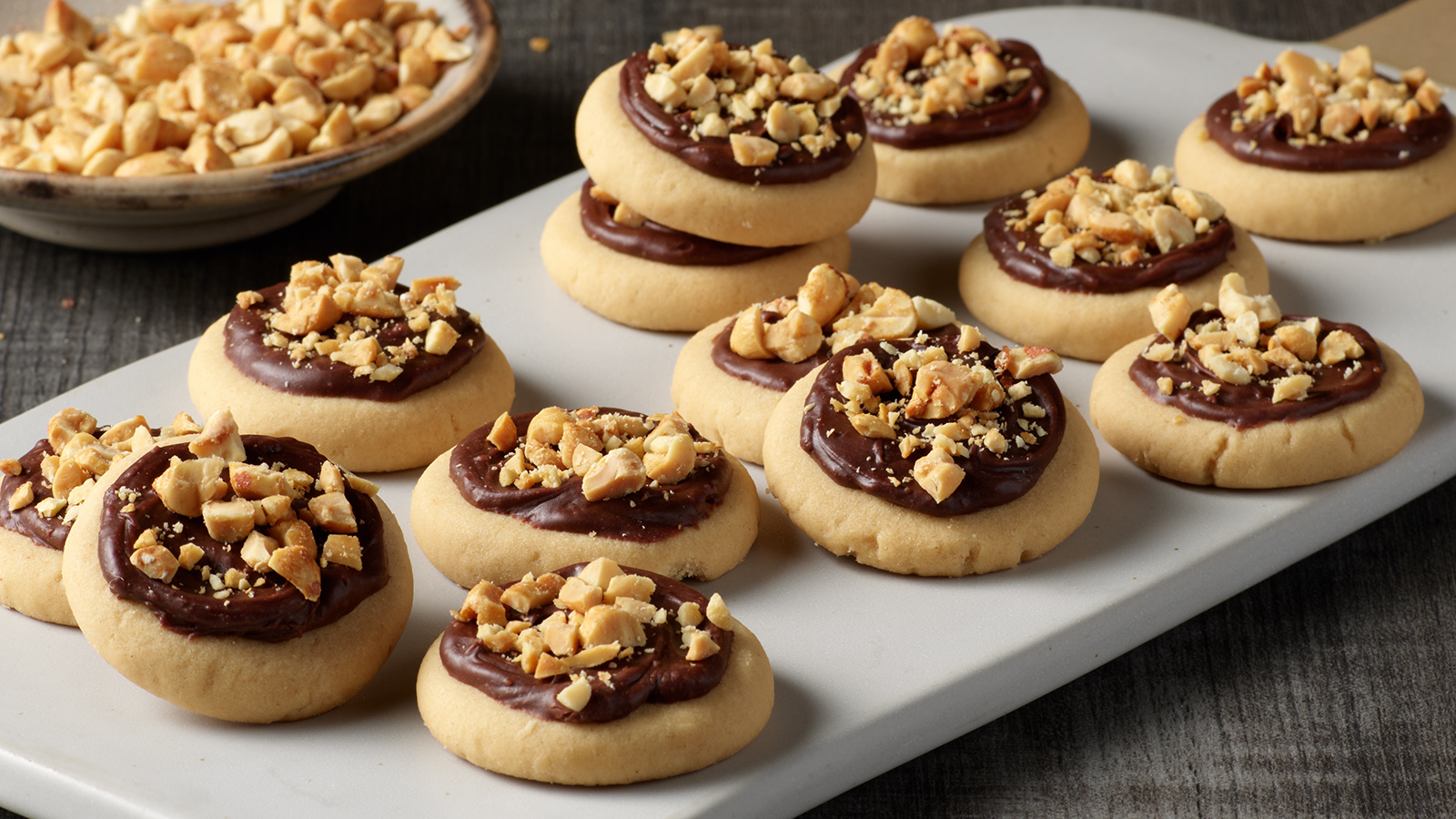 Peanut Butter Chocolate Cookies



Cook Time
1 hour, 10 minutes

Total Time
1 hour, 30 minutes
Directions
In bowl of stand mixer, beat butter and peanut butter on medium speed until creamy. Add ½ cup powdered sugar. Beat until light and fluffy. Add vanilla. Mix on low until combined, scraping down sides with spatula as needed. Mix in flour, cornstarch and salt. Mix on low speed until dough begins to form a ball. Cover and chill 30 minutes.
Heat oven to 350°F. Line large baking sheet with parchment paper. Roll dough into 1 1/2- inch balls, and place 2-inches apart on prepared sheet. Press down balls with bottom of small glass or hands. Bake 10 to 12 minutes or until very lightly browned around edges. Remove cookies to rack to cool.
In medium microwave safe bowl, place remaining 2 tablespoons peanut butter, chopped chocolate and milk. Microwave on HIGH 1 minute, stirring every 20 seconds, until mixture is melted. Add remaining 3/4 cup powdered sugar and stir until combined.
Ice each cooled cookie with about 1 teaspoon icing. Sprinkle with chopped peanuts.

Back to All Recipes