Back to All Recipes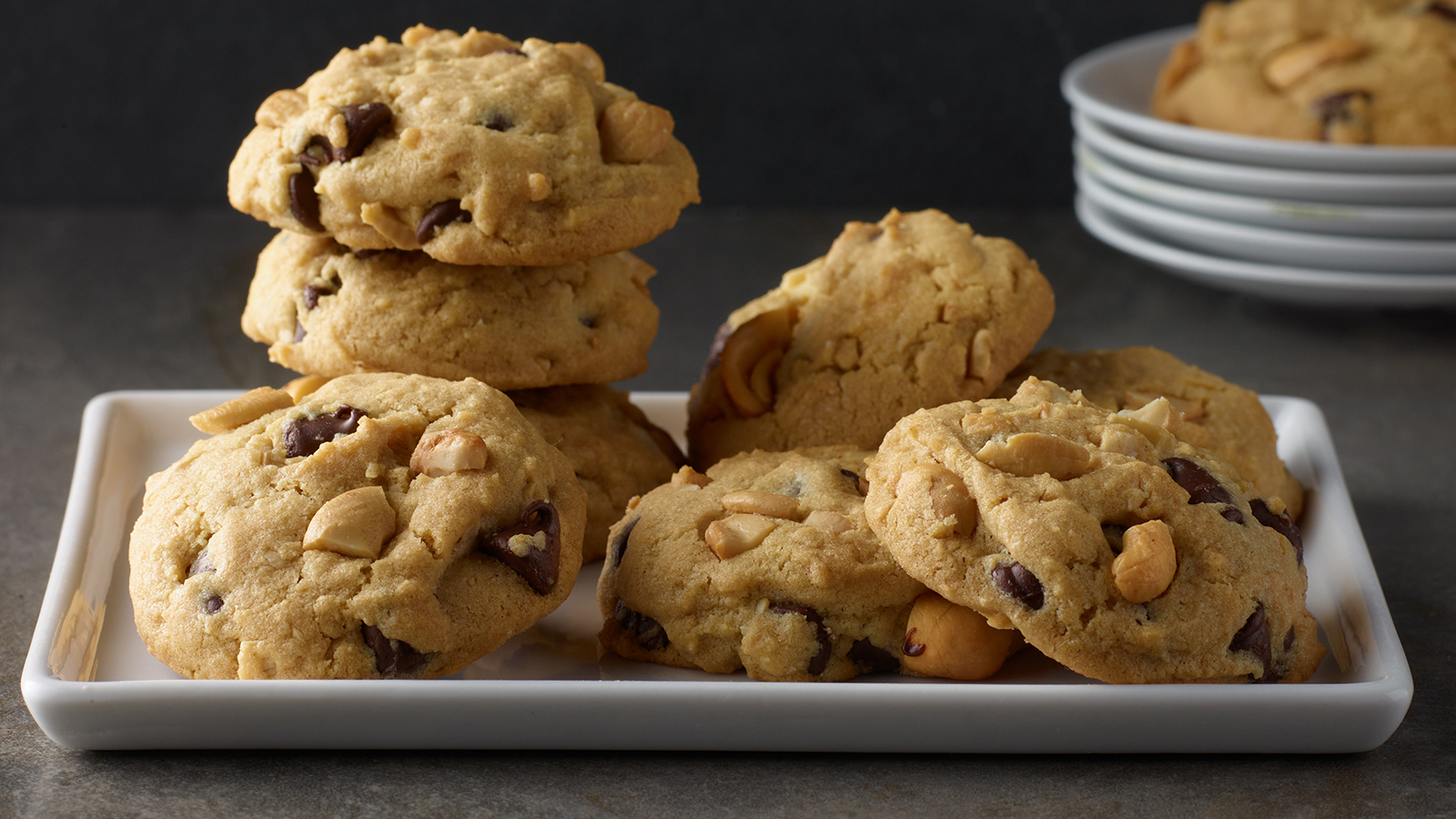 Peanut Butter Chocolate Chip Cashew Cookies
Satisfy your sweet tooth with these irresistible peanut butter chocolate chip and cashew cookies! Loaded with creamy peanut butter and chunks of rich chocolate, these cookies are elevated with the addition of crunchy cashews.
Recipe by Mere Weakley




Ingredients
1 1/2 sticks butter, softened
1/2 cup brown sugar
1/2 cup white sugar
1/2 cup SKIPPY® Creamy Peanut Butter
1 teaspoon vanilla
2 eggs
2 cups cake flour
1 teaspoon baking soda
1 cup chocolate chips
1 cup chopped PLANTERS® Salted Whole Cashews
Directions
Heat oven to 350°F.  Line 2 baking sheets with parchment paper.
In bowl of stand mixer cream together butter, and sugars. Mix in peanut butter and vanilla. Beat in eggs.
In small bowl, combine flour and baking soda. Add to mixer bowl. Blend together. Stir in chocolate chips and cashews.
Divide dough into 24 balls. Place dough balls on prepared sheets, 2-inches apart.
Bake cookies 10 to 12 minutes, rotating pans halfway through, or until cookies are lightly browned around edges. Remove to wire rack to cool.

Back to All Recipes