Back to All Recipes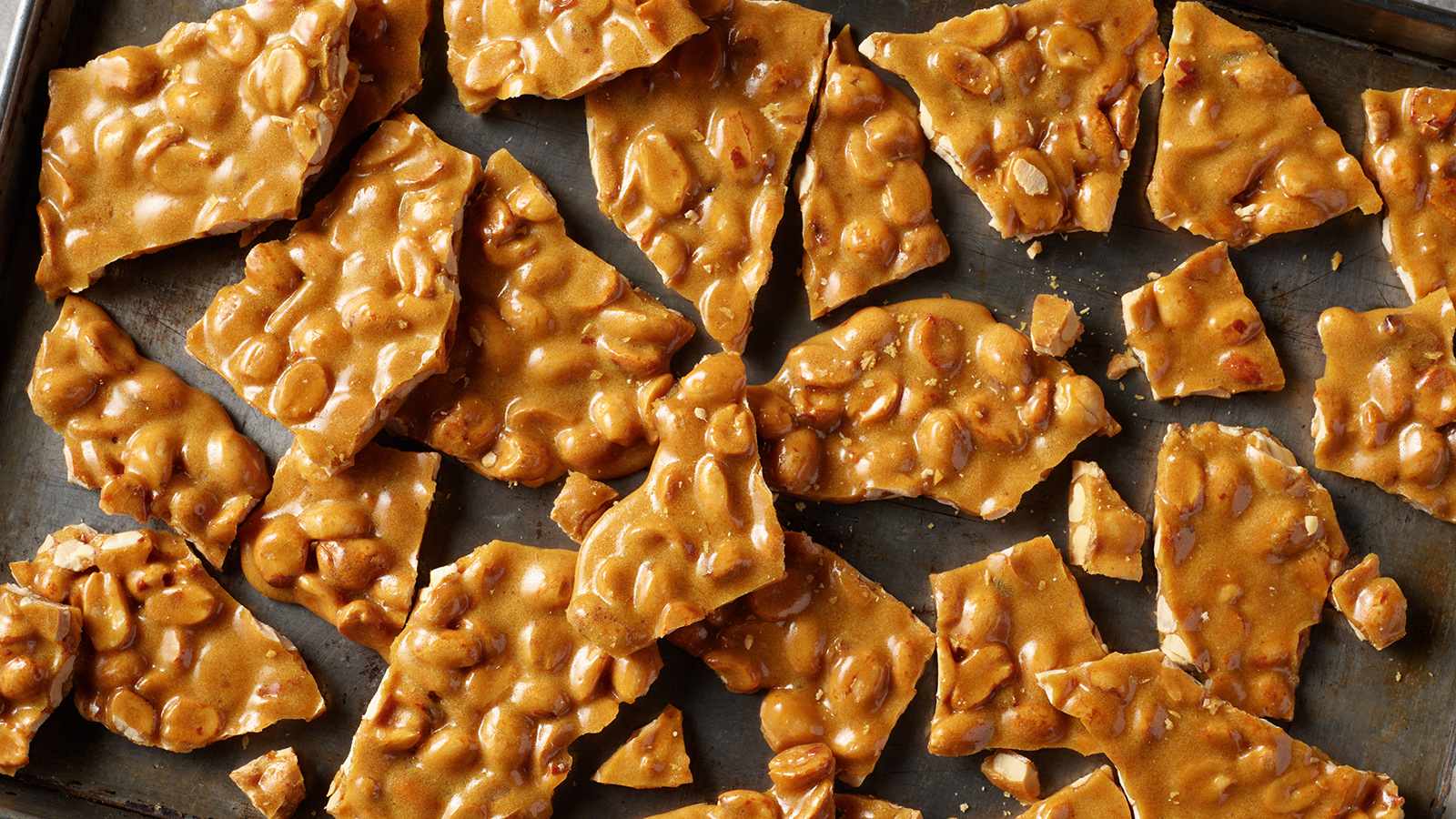 Cook Time
1 hour, 45 minutes

Ingredients
1 1/2 teaspoons baking soda
1 teaspoon water
1 teaspoon vanilla
1 1/2 cups sugar
1 cup water
1 cup light corn syrup
3 tablespoons butter
1 (16-ounce) jar PLANTERS® Salted Dry Roasted Peanuts
Directions
Heat oven to 200°F. Spray 2 large, rimmed baking sheets with non-stick cooking spray. Place in oven to keep warm.
In small bowl, mix baking soda, 1 teaspoon water and the vanilla; reserve.
In medium saucepan, over medium heat, combine sugar, 1 cup water and corn syrup. Cook over medium heat, stirring occasionally, to 240°F on candy thermometer or until small amount of syrup dropped into very cold water forms a soft ball that flattens when removed from water.
Stir in butter and peanuts. Cook, stirring constantly, to 300°F or until small amount of mixture dropped into very cold water separates into hard, brittle threads. (Watch carefully so mixture does not burn.) Immediately remove from heat. Quickly stir in baking soda mixture until light and foamy.
Pour half the candy mixture onto each warmed sheet; quickly spread about 1/4 inch thick. Cool completely, at least 1 hour. Break into pieces. Store in covered container.

Back to All Recipes