Back to All Recipes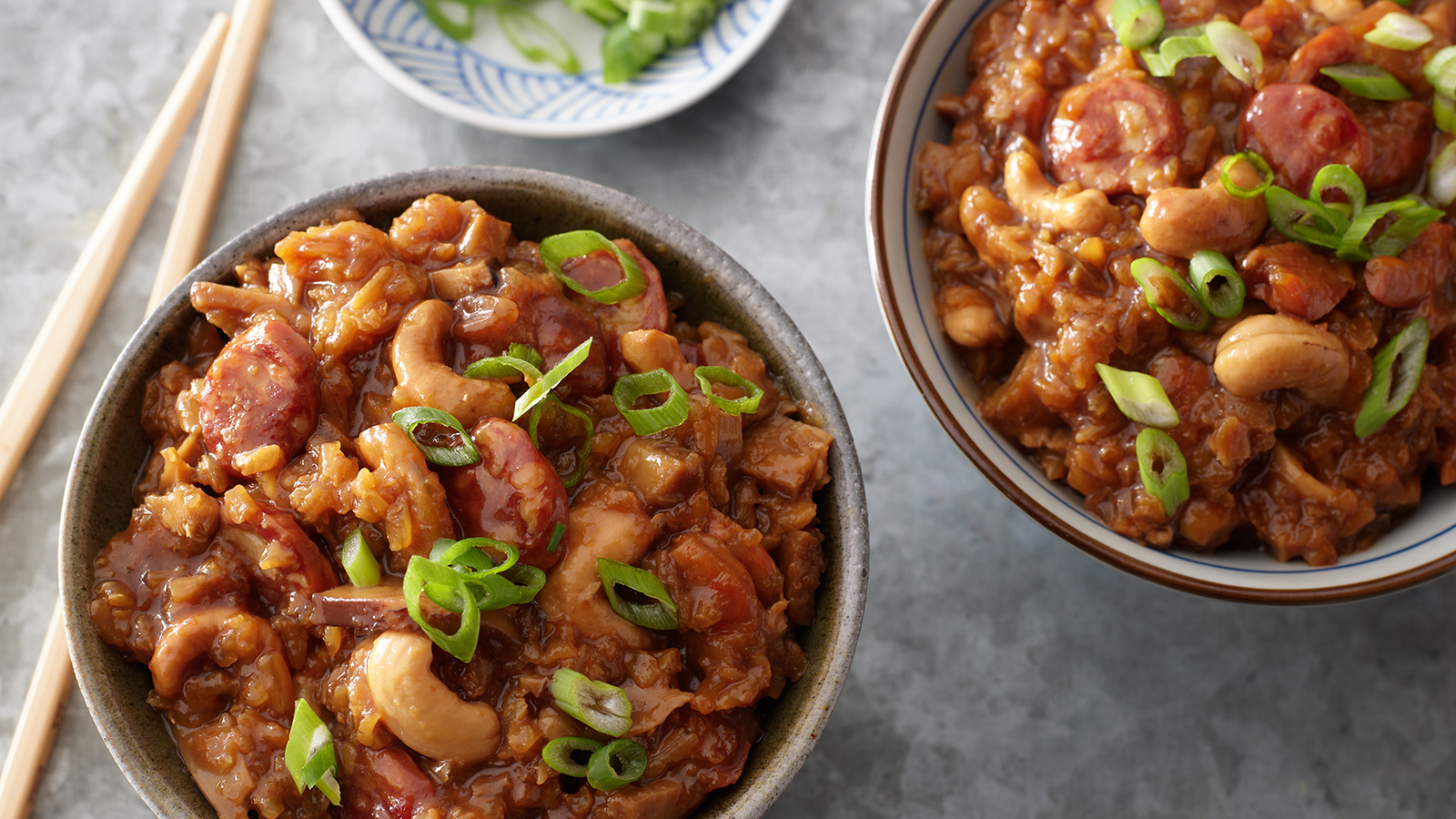 Nuo Mi Fan
Indulge in the flavors of Nuo Mi Fan also known as Chinese Sticky Rice! This delectable dish is loaded with savory ingredients like salted cashews, shitake mushrooms, and cheong, and is garnished with fresh green onions for an added pop of flavor. It's a filling and satisfying meal that's perfect for any occasion.
Recipe by Christy Wang




Ingredients
1/3 cup medium dried shrimp
2 tablespoons Shaoxing wine
1 tablespoon oil
1 large shallot, minced
3 sticks lap cheong (Chinese sausage), sliced thinly on the diagonal
5 medium dried shiitake mushrooms, rehydrated, diced, soaking liquid reserved
2 cups medium-grain glutinous sweet rice, soaked overnight
3 tablespoons soy sauce
2 tablespoons dark soy sauce
1/2 cup PLANTERS® Salted Cashews
Ground white pepper, to taste
Chopped green onions, if desired.
Directions
In small bowl, soak dried shrimp in Shaoxing wine 15 minutes.
In skillet over medium-high heat, heat oil. Add shallots. Sauté 1 to 2 minutes or until translucent. Add lap cheong. Cook 1 to 2 minutes or until fat is rendered. Add shrimp with wine and mushrooms. Cook 2 minutes. Transfer mixture to rice cooker.
Strain rice. Add to rice cooker along with shiitake soaking liquid (filtering out any sediments), soy sauce, dark soy sauce and cashews.
Allow it to cook in rice cooker. Once ready, add white pepper to taste. Garnish with green onions, if desired.

Back to All Recipes