Back to All Recipes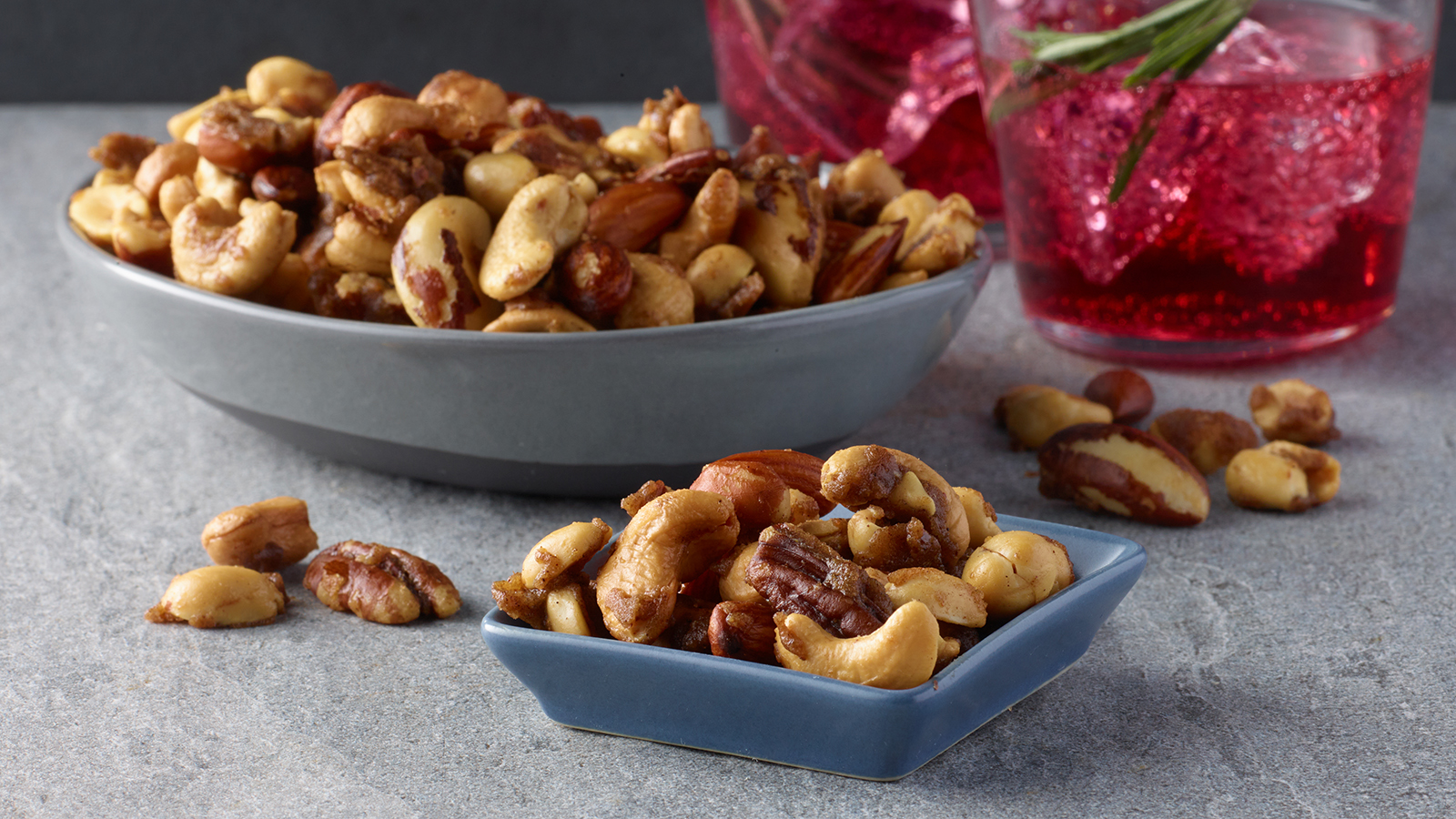 Nana's Spiced Nuts
This nut mix is a flavor explosion! A sweet and spicy blend of brown sugar, Chinese 5 spice powder, cumin, and cayenne pepper coats a mixture of crunchy nuts. It's the perfect snack for those who love bold and adventurous flavors.
Recipe by Hanna Ray Flores & Lea Raymond




Ingredients
3 tablespoon butter
1/3 cup packed brown sugar
2 teaspoon Chinese 5 spice powder
1/4 teaspoon ground cumin
1/2 teaspoon cayenne pepper
2 cups PLANTERS® Mixed Nuts
Directions
Heat oven to 350°F. Line a large, rimmed baking sheet with parchment paper.
In large skillet, over medium heat, combine butter, brown sugar, 5 spice powder, cumin and cayenne. Cook 4 to 5 minutes or until sugar is dissolved. Add nuts, stirring to coat. Transfer mixture to prepared baking sheet. Bake 10 to 15 minutes or until nuts are toasted. Cool.

Back to All Recipes