Back to All Recipes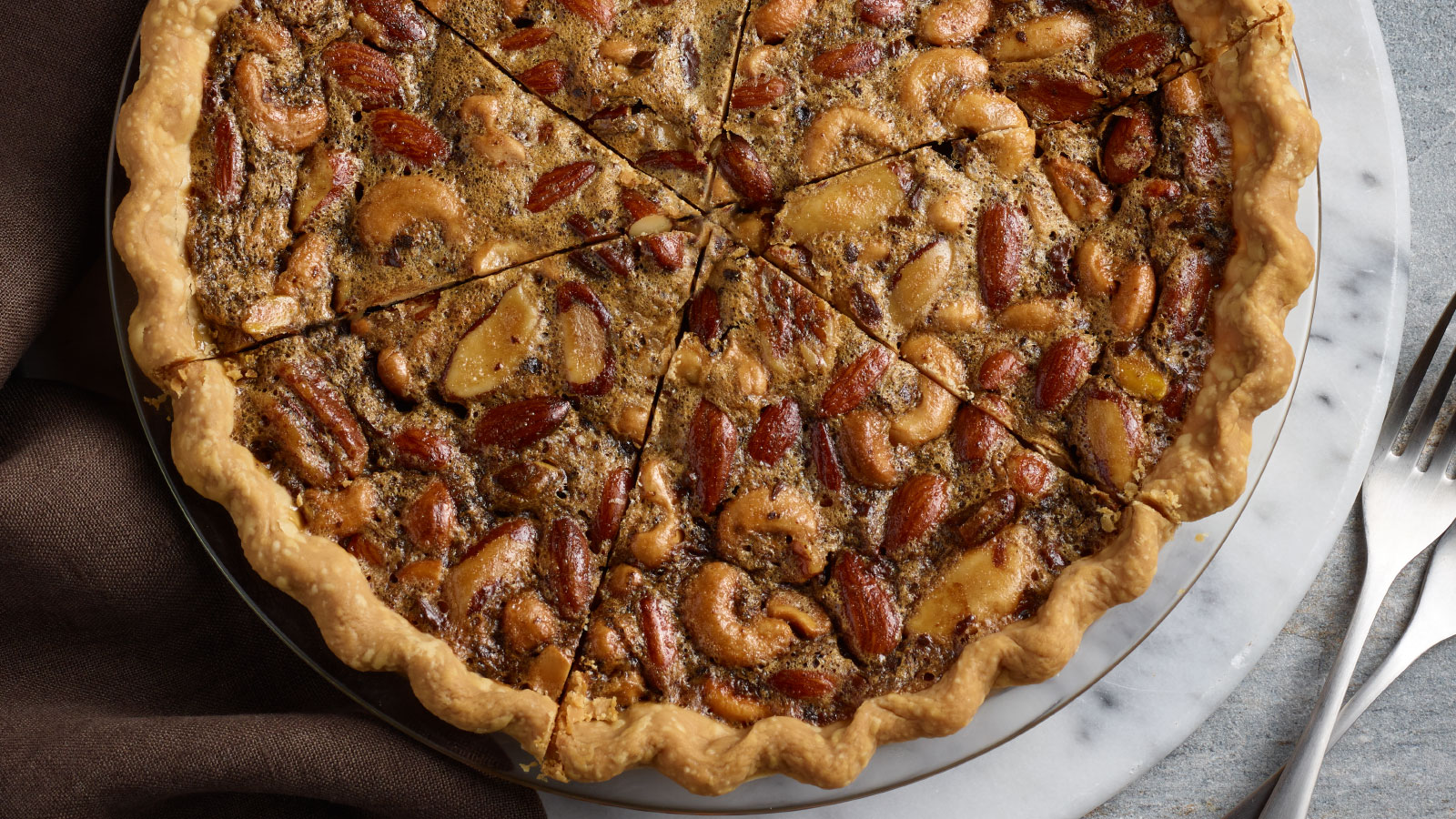 Mixed Nut Chocolate Pie
Pecans aren't the only nuts that deserve a spot on your holiday table, enjoy a pie featuring everyone's favorite nuts – cashews, almonds, Brazil nuts, pecans and pistachios!




Total Time
1 hour, 10 minutes
Ingredients
1 refrigerated pie crust
3 eggs, lightly beaten
1 cup light corn syrup
2/3 cup packed dark brown sugar
1/3 cup butter, melted
1 teaspoon instant espresso coffee powder
1 ¼ cup PLANTERS® Deluxe Mixed Nuts
3 ounces bittersweet chocolate, chopped
Directions
Heat oven to 350°F. On lightly floured surface, roll pie crust into a 12-inch circle. Transfer to a 9-inch pie plate. Fold pastry under even with rim; crimp as desired.
In large bowl whisk together eggs, corn syrup, brown sugar, butter, and espresso powder until combined. Stir in nuts and chocolate. Pour filling into pastry shell. Bake 45 to 50 minutes, or until filling is set in center. If necessary, cover crust edges with foil during last 15 to 20 minutes to prevent over browning. Cool on cooling rack.
Store in refrigerator.

Back to All Recipes