Back to All Recipes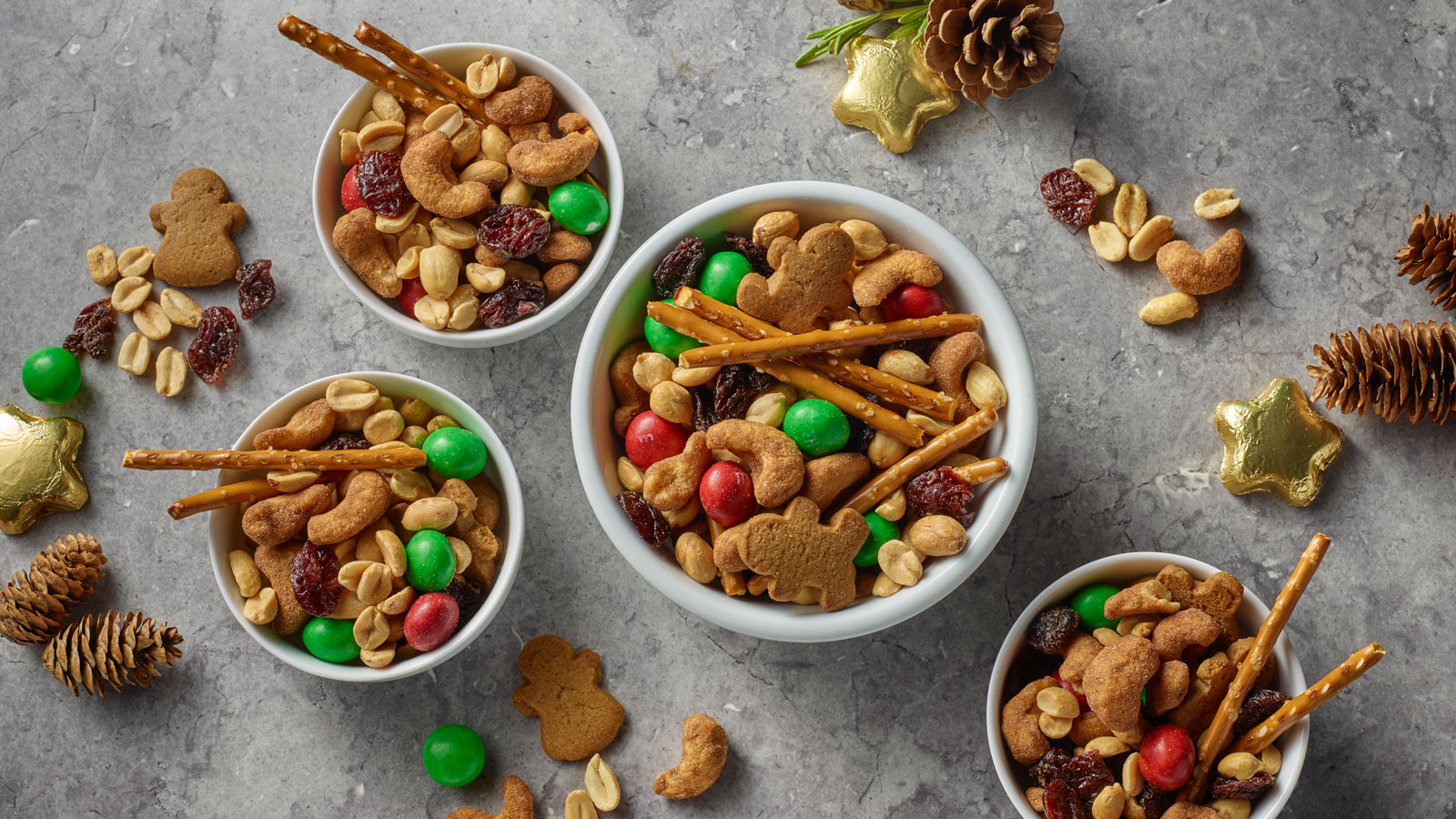 Holiday Snack Mix
Whether you're hosting a festive soirée, cozying up by the fire, or looking for a quick snack to share, our Holiday Snack Mix is your go-to choice. The combination of nutty, sweet, and spicy notes ensures that every bite is a celebration in itself. Crafted for easy assembly and maximum merriment, this mix features dry roasted peanuts, cinnamon brown sugar cashews, adorable mini gingerbread men, vibrant candy-coated chocolates, crispy pretzel sticks, and sweet dried cherries.




Ingredients
2 cups PLANTERS® Dry Roasted Peanuts
1 cup PLANTERS® Cinnamon Brown Sugar Cashews
1 cup mini gingerbread men cookies
1 cup candy-coated chocolate caramel pieces
2 cups pretzel sticks
1 cup dried cherries
Directions
Mix together and serve.  Store leftovers in airtight container.

Back to All Recipes