Back to All Recipes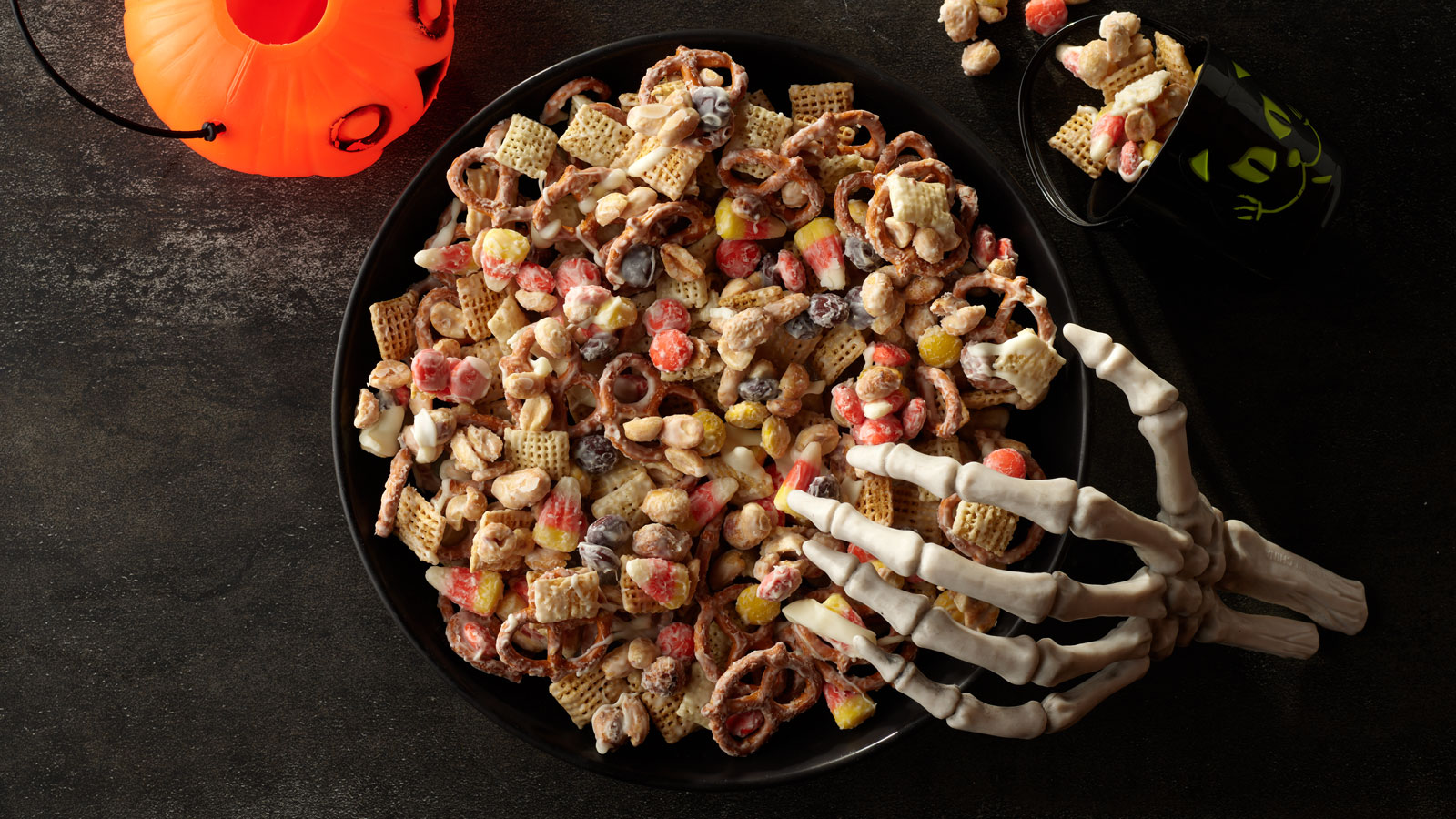 Halloween Snack Mix
Whether you're hosting a spooktacular Halloween party, delighting trick-or-treaters, or simply indulging in a haunted movie night, our Halloween Snack Mix is the ultimate treat for the occasion. Crafted to enchant your taste buds, this mix features a bewitching blend of oven-toasted corn and rice cereals, joined by the hearty crunch of PLANTERS® Dry Roasted Peanuts and irresistible bite-size pretzel twists. The mix is playfully adorned with a medley of peanut butter candy-coated candies and iconic candy corn, adding a burst of vibrant colors and sweet delight.




Ingredients
1 (10-ounce) package white vanilla flavored melting wafers
2 cups oven toasted corn cereal
2 cups oven toasted rice cereal
2 cups PLANTERS® Dry Roasted Peanuts
2 cups bite-size pretzel twists
1 cup peanut butter candy coated candies
1 cup candy corn
Directions
In large microwavable bowl, microwave wafers uncovered on High 1 1/2 to 2 1/2 minutes, stirring every 30 seconds, until melted and smooth.
Gently stir in cereal, peanuts and pretzels until evenly coated. Stir in candies and candy corn.
Spread on waxed paper or foil until cooled. Break into chunks. Store loosely covered.

Back to All Recipes