Back to All Recipes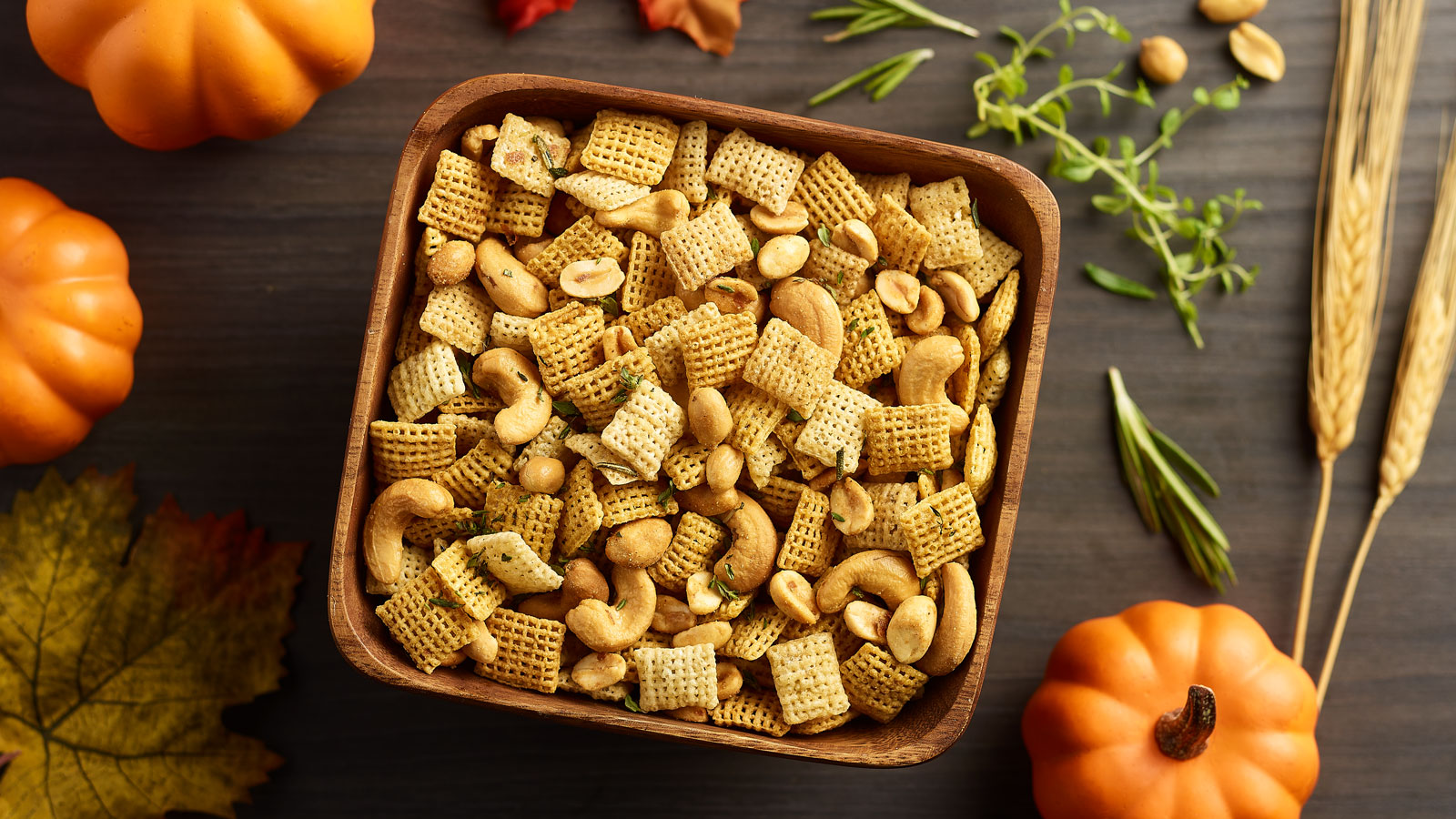 Garlic Herb Snack Mix
Discover a tantalizing symphony of flavors with our Garlic Herb Snack Mix, featuring a blend of cereals, a medley of aromatic ingredients, including real butter, zesty garlic salt, and fragrant onion powder and complemented by the rich crunch of PLANTERS® Dry Roasted Peanuts and the savory allure of Rosemary & Sea Salt Cashews.




Ingredients
3 cups oven toasted corn cereal
3 cups oven toasted rice cereal
2 cups PLANTERS® Dry Roasted Peanuts
1 (5-ounce) package PLANTERS® Rosemary & Sea Salt Cashews
1/4 cup butter
1/2 teaspoon garlic salt
1/4 teaspoon onion powder
1 tablespoon finely chopped fresh thyme leaves
1 teaspoon finely chopped fresh rosemary leaves
Directions
Line large rimmed baking sheet with waxed paper. In large microwavable bowl, add cereals and nuts.
In small microwavable bowl, microwave butter uncovered on High 20 to 40 seconds or until melted. Stir in garlic salt, onion powder, thyme and rosemary; pour onto cereal and nut mixture. Stir mixture thoroughly to evenly coat.
Microwave uncovered on HIGH 4 to 6 minutes, stirring after every minute, until well coated and slightly toasted. Spread on prepared sheet to cool, about 15 minutes.

Back to All Recipes