Back to All Recipes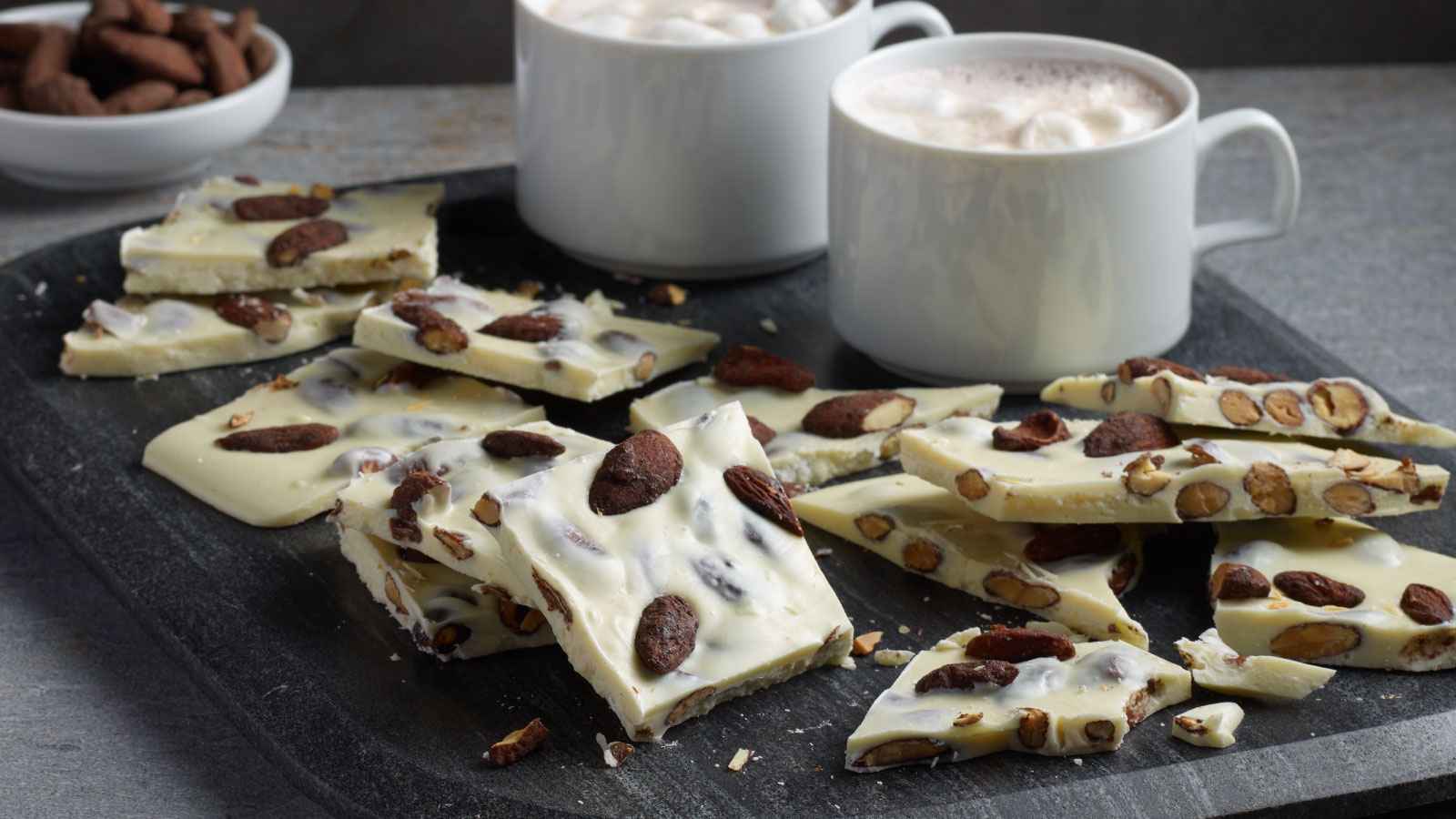 Cocoa Almond Bark
The contrasting flavors and textures of creamy vanilla almond bark and crunchy dark chocolate coated almonds make this sweet treat one that all your guests will love.




Total Time
1 hour, 10 minutes
Ingredients
16 ounces vanilla-flavored candy coating (almond bark), chopped
1 ¼ cups PLANTERS® Cocoa Almonds
Directions
Line baking sheet with parchment or waxed paper.
In large microwavable bowl, microwave candy coating on HIGH 1 minute 15 seconds; stir. Continue microwaving and stirring in 15 second intervals until melted and smooth. Stir in 1 cup almonds. Spread mixture evenly on prepared baking sheet. Sprinkle remaining ¼ cup almonds evenly over top; press in lightly.
Let stand 1 hour or until completely cooled and set. Break or cut into irregular 2 to 3-inch pieces. Store covered at room temperature.

Back to All Recipes