Back to All Recipes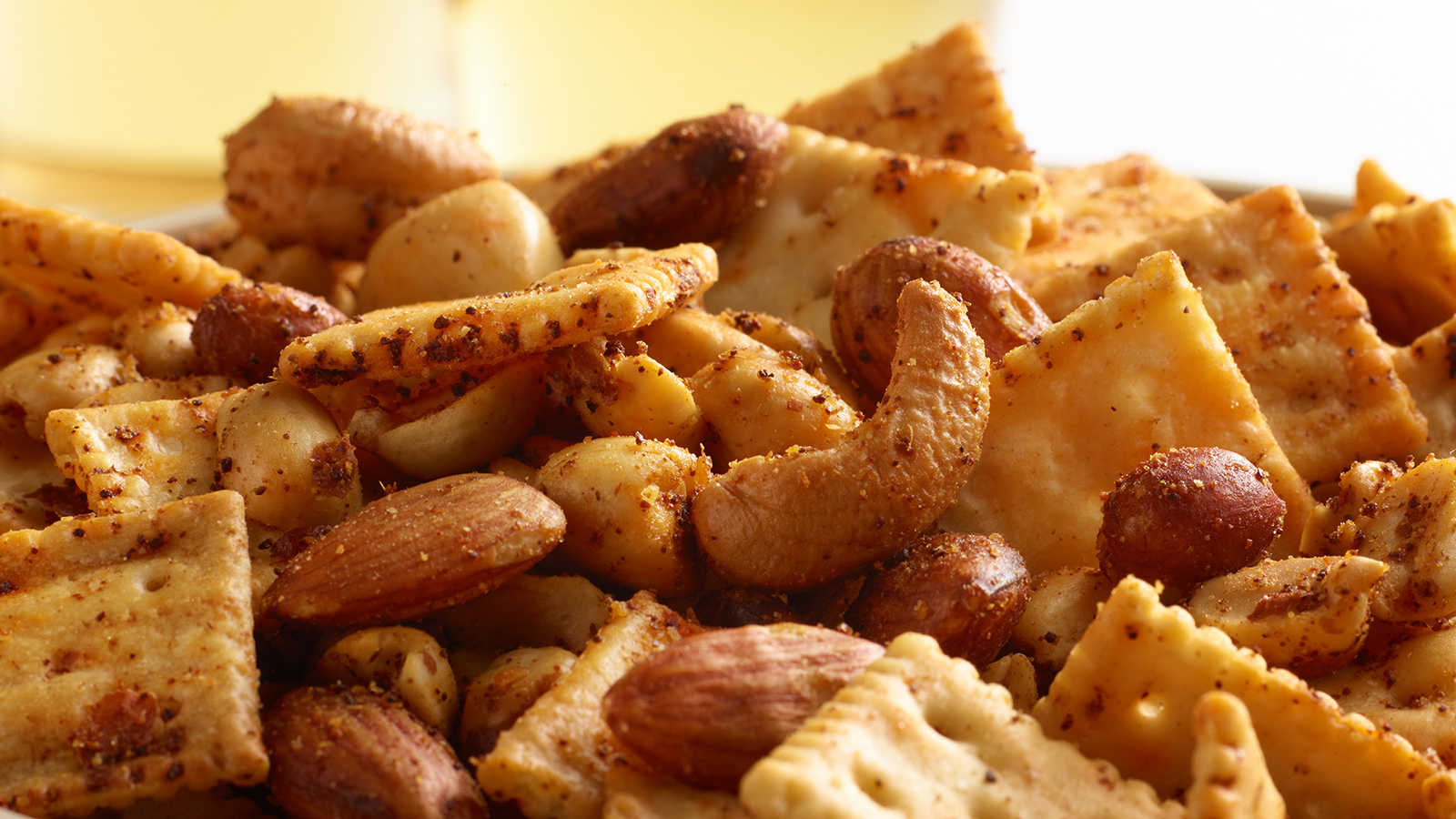 Chili Snack Mix
With the flavors of chili powder, ground cumin and garlic powder, coating mini saltine crackers and PLANTERS® Salted Mixed Nuts this chili snack mix is a savory solution to snack time.




Ingredients
3 cups mini saltine crackers
1 (10.3-ounce) can PLANTERS® Salted Mixed Nuts
3 tablespoons butter, melted
1 teaspoon chili powder
1/2 teaspoon ground cumin
1/4 teaspoon garlic powder
Directions
Heat oven to 375°F. Line a large, rimmed baking sheet with parchment paper.
In large bowl, combine crackers and nuts. Mix butter and seasonings. Drizzle over cracker mixture; toss to coat.
Spread onto bottom of prepared pan.
Bake 10 minutes or until lightly toasted, stirring after 5 minutes. Cool.

Back to All Recipes