Back to All Recipes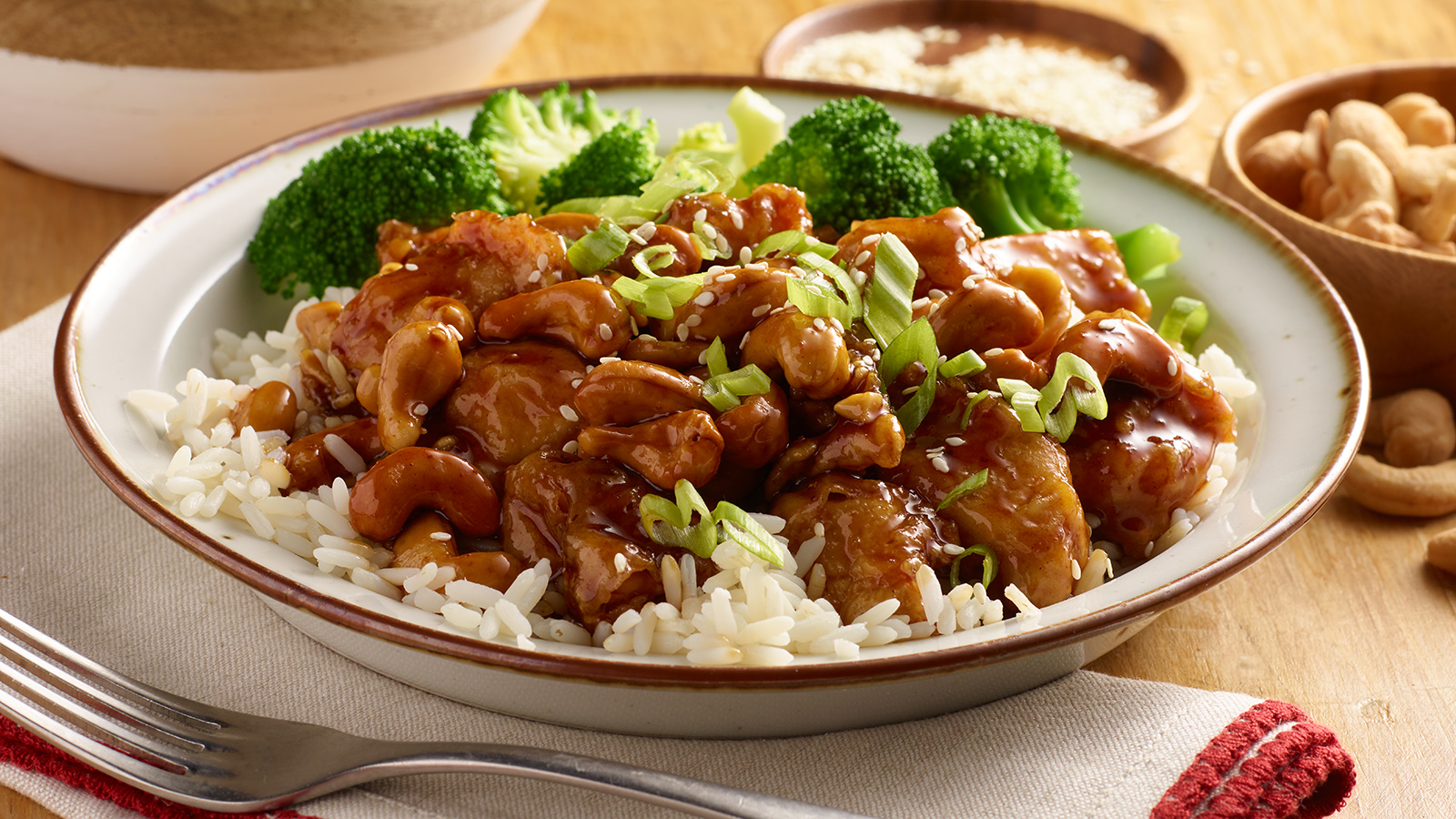 Ingredients
1/2  cup hoisin sauce
1/4  cup soy sauce
1/4  cup granulated sugar
2 tablespoons white vinegar
1 tablespoon sriracha
1 tablespoon grated fresh ginger
2 cloves garlic, grated
3/4 cup flour
3/4  cup cornstarch
1 teaspoon salt
1/2  teaspoon paprika
3/4  cup cold water
Oil for frying
1 pound boneless skinless chicken breasts, cut into bite-sized pieces
Chopped green onions, sesame seeds, steamed broccoli and cooked white rice for serving, if desired
Directions
In small bowl, combine hoisin sauce, soy sauce, sugar, vinegar, sriracha, ginger and garlic. Set aside.
In medium bowl, combine flour, cornstarch, salt and paprika. Remove half of the flour mixture to a shallow pie plate. Add water to remaining flour mixture in bowl, stirring to create a batter.
In large skillet, over medium-high heat, heat 1-inch oil.  Dredge chicken pieces in dry flour mixture; then dip in batter mixture. Fry chicken pieces 2 to 3 minutes per side, or until golden brown and crispy. Remove chicken to paper towel lined plate. Drain excess oil from skillet.
In same skillet, over medium-high heat, combine cooked chicken pieces, reserved hoisin mixture, and cashews. Cook 2 to 3 minutes, stirring to combine, until garlic is fragrant and mixture is heated through.
Serve with green onions, sesame seeds, steamed broccoli and cooked white rice, if desired.

Back to All Recipes