Back to All Recipes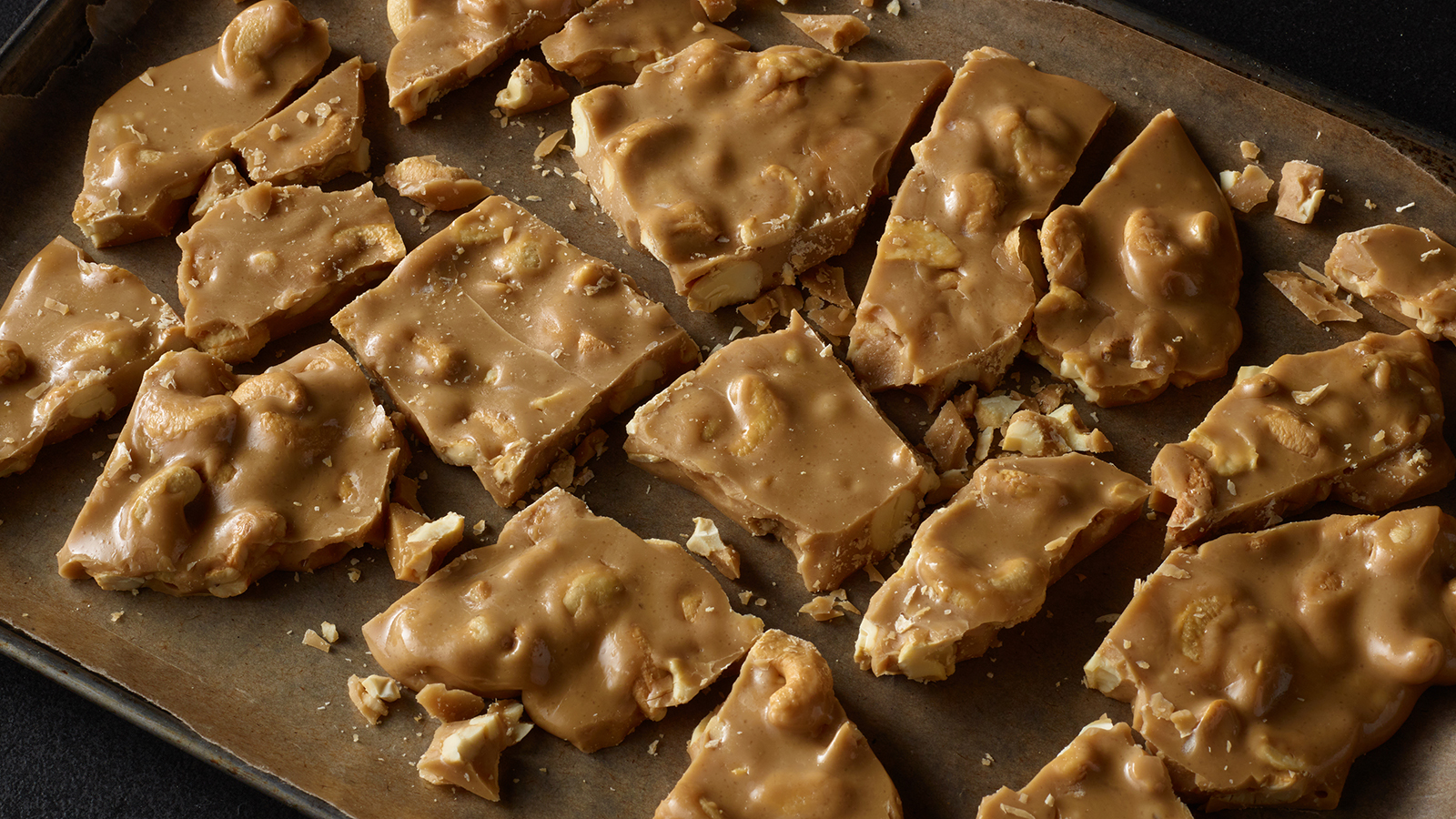 Buttery Cashew Brittle
With only a handful of ingredients, you can whip up this delectable treat in no time. Perfect for satisfying those sweet cravings! This easy-to-make cashew brittle is simply irresistible with its crunchy texture and buttery flavor.
Recipe from Amber Estenson Schwarzrock




Ingredients
1 cup butter
1 cup sugar
1 tablespoon corn syrup
1 1/2 cups PLANTERS® Deluxe Cashews
Directions
Line baking sheet with non-stick foil or lightly buttered wax paper. In heavy sauce pan over medium heat stir together butter, sugar and corn syrup. Cook 15 to 20 minutes or until mixture reaches 290°F on candy thermometer. Remove from heat.  Stir in cashews. Quickly spread on prepared pan. Cool. Peel off foil. Break apart.

Back to All Recipes