Back to All Recipes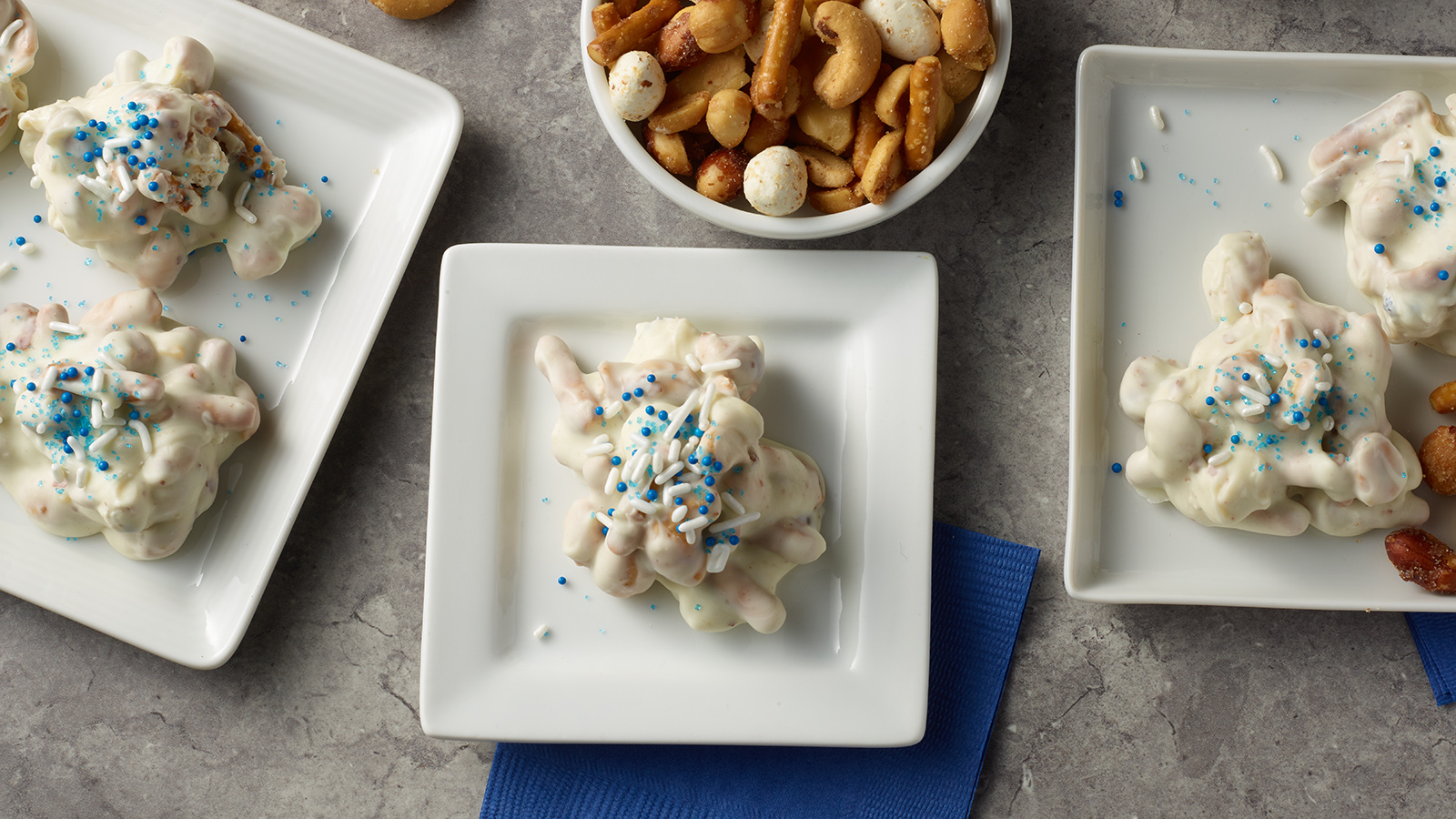 Brittle Nut Medley Candy Clusters
Upgrade from snacks to sweets in less than 30 minutes, with a simple, but delectable candy coating to our limited-edition Brittle Nut Medley – a winter mix of honey roasted peanuts, yogurt covered raisins, peanut brittle, pretzels and cashews, you'll have a dessert to rave about.




Ingredients
12 ounces vanilla-flavored candy coating or almond bark, cut into pieces
2 1/2 cups PLANTERS® Brittle Nut Medley
Assorted decors, if desired
Directions
Line baking sheet with waxed paper. In 2-quart saucepan, melt candy coating over low heat, stirring constantly.
Stir in nut mix. Drop by tablespoonfuls onto prepared sheet. Sprinkle with decors, if desired. Let stand until set. Store in refrigerator.

Back to All Recipes