Back to All Recipes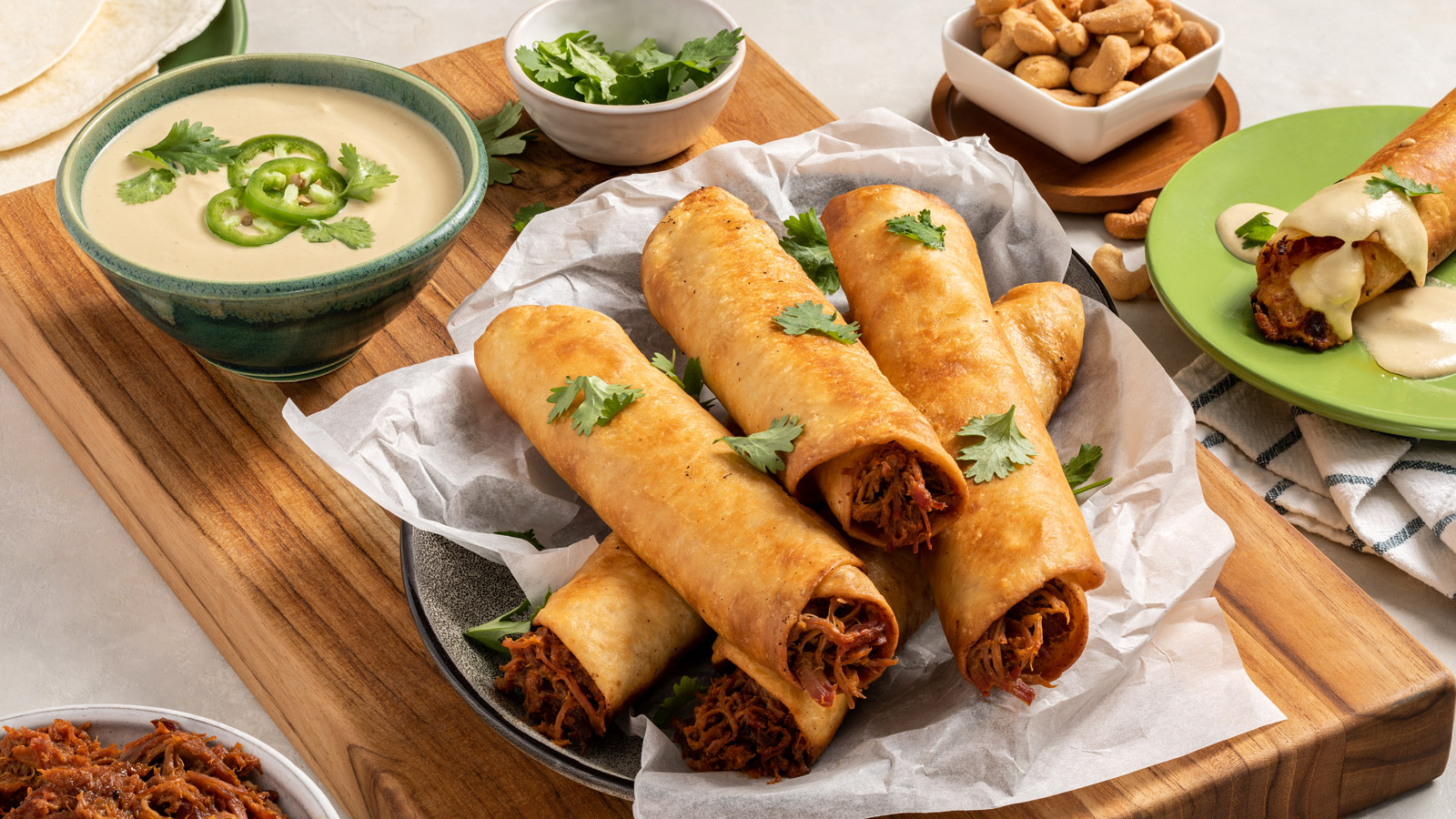 BBQ Taquitos with Cashew Queso




Ingredients
Taquitos
 Vegetable oil, for frying
1 (16-ounce) package LLOYD'S® Pecanwood Smoked & Seasoned Pulled Pork with Pig Beach Mustard BBQ Sauce
1 1/2 cups shredded cheddar cheese
1 cup (8 ounces) cream cheese, room temperature
12 CHI-CHI'S® Flour Fajita Style Tortillas
Queso and assembly
3/4 cup hot water
2 tablespoons nutritional yeast
1 clove garlic, peeled
3 tablespoons chopped fresh cilantro, for garnish
Directions
Taquitos
In a large straight-sided skillet, heat 1/2-inch oil over medium heat until it reaches 375°F.
Meanwhile, in a large bowl, mix pulled pork, cheddar and cream cheese together until combined.
Spread roughly 1/4 cup of pork mixture evenly over tortillas. Roll up each tortilla and place
onto a baking sheet, seam-side-down.
Working in batches, fry tortillas seam-side-down, turning occasionally, until golden-brown, about 1 to 2 minutes. Transfer to a paper-towel-lined plate to let drain.
Cashew queso
In a blender or food processor, combine cashews, water, yeast and garlic. Puree until smooth. Transfer to a large serving bowl. Garnish queso and taquitos with cilantro. Serve and enjoy.

Back to All Recipes