PLANTERS® Holiday Nut Crunch, 21 oz can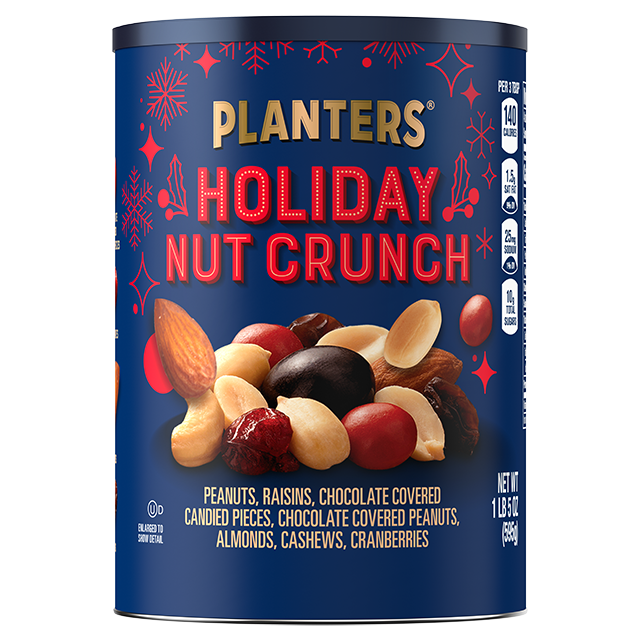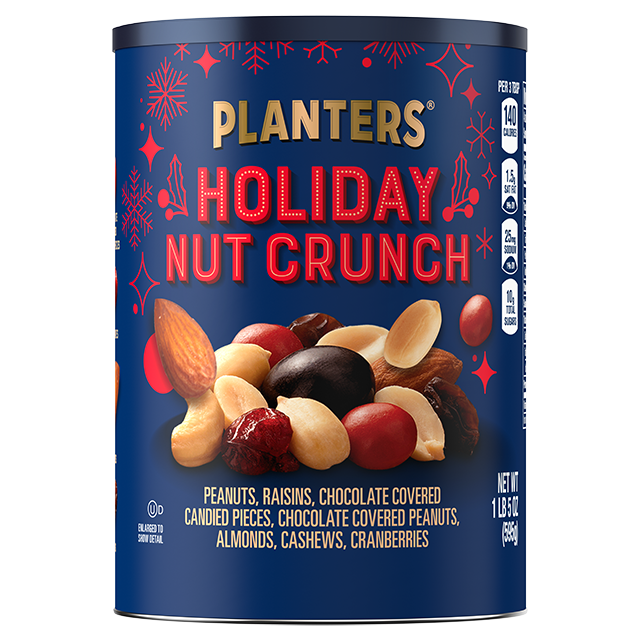 This refreshing holiday favorite features roasted nuts, including almonds, cashews and peanuts for that savory goodness and nutty crunch you crave. Keep these roast nuts for a festive addition to the menu, or sprinkle the chocolate coated nuts into your favorite recipes for a tempting twist. The versatile holiday nuts mix is high in flavor while providing the textures that keep your family and guests coming back for more.
One 21 ounce canister of PLANTERS® Limited Edition Holiday Nut Crunch
PLANTERS® Limited Edition Holiday Nut Crunch offers a tempting combination of sweet and salty
Resealable canister of nut blends helps lock in freshness
Holiday nut blends make a festive addition to any get-together
Peanuts, cashews and almonds offer a salty, savory touch
Raisins, chocolate covered candied pieces, chocolate covered peanuts and cranberries.