PLANTERS® Halves & Pieces Cashews 8 oz can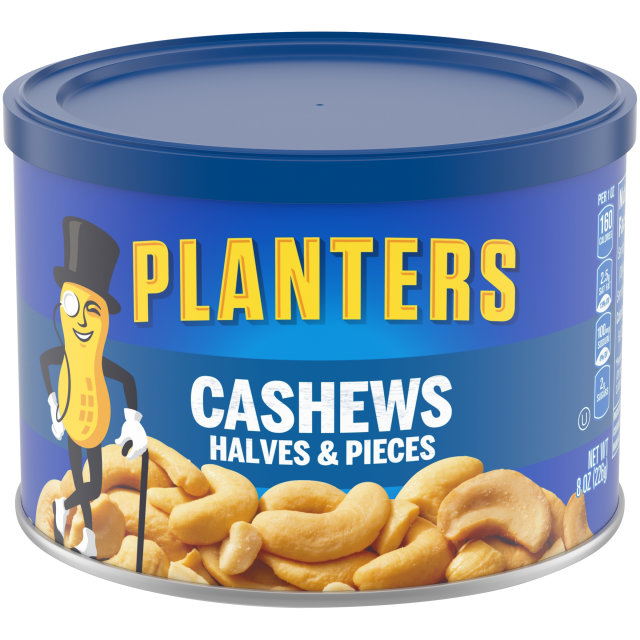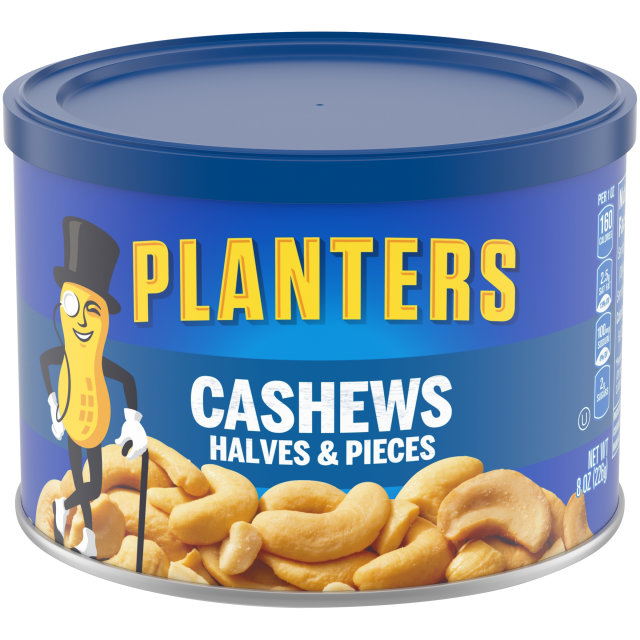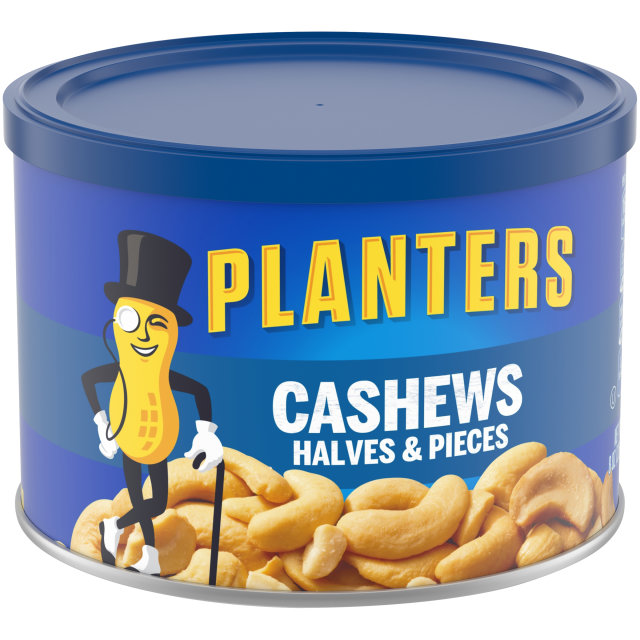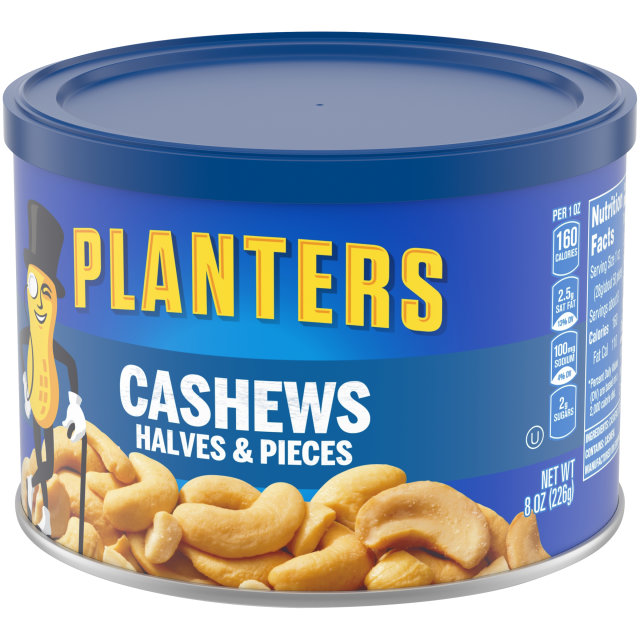 Salt. Crunch. Salt. Crunch. We suggest eating each PLANTERS® Roasted Cashews and Halves one at a time for the ultimate savoring experience. Or, eat your handful in slow motion. The methods are interchangeable.
Perfect snack for on-the-go.
Resealable canister to keep snacks fresh. The noise it makes when you open it is just an added bonus.
Kosher