PLANTERS® Dry Roasted Pistachios 12.75 oz bag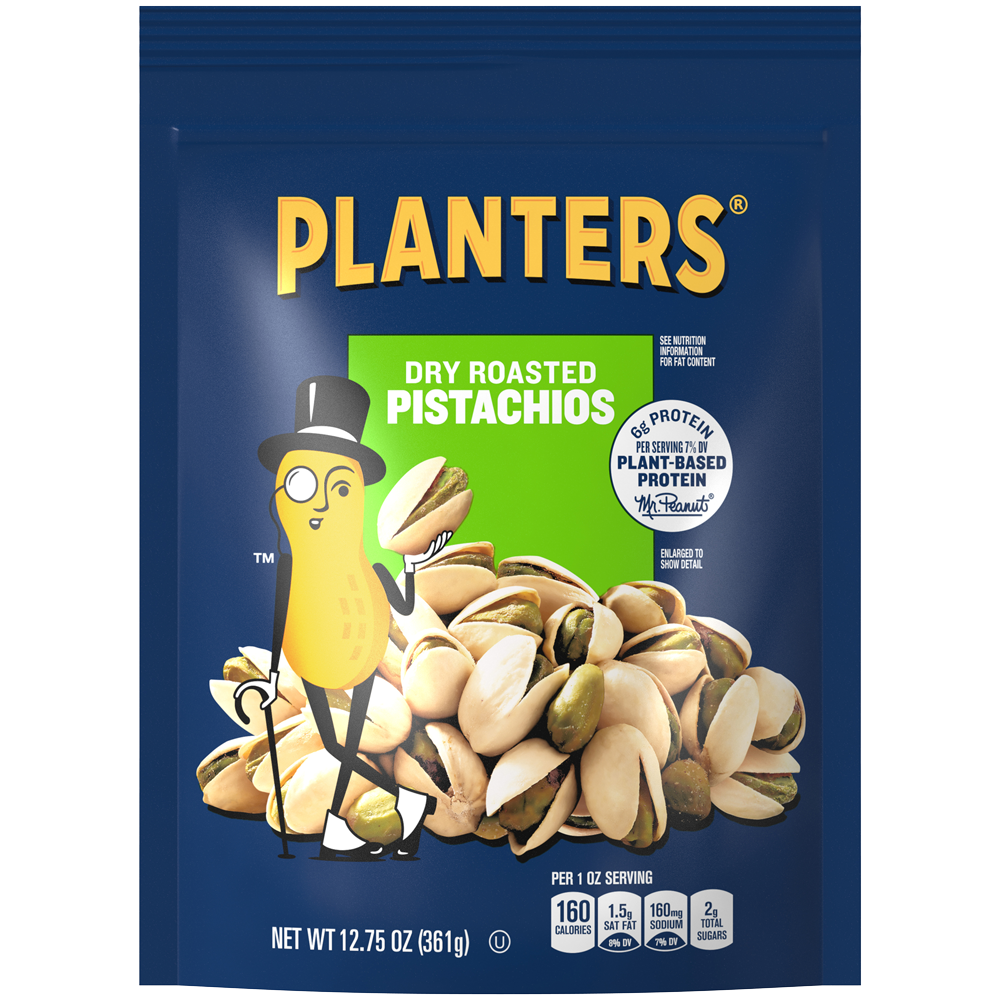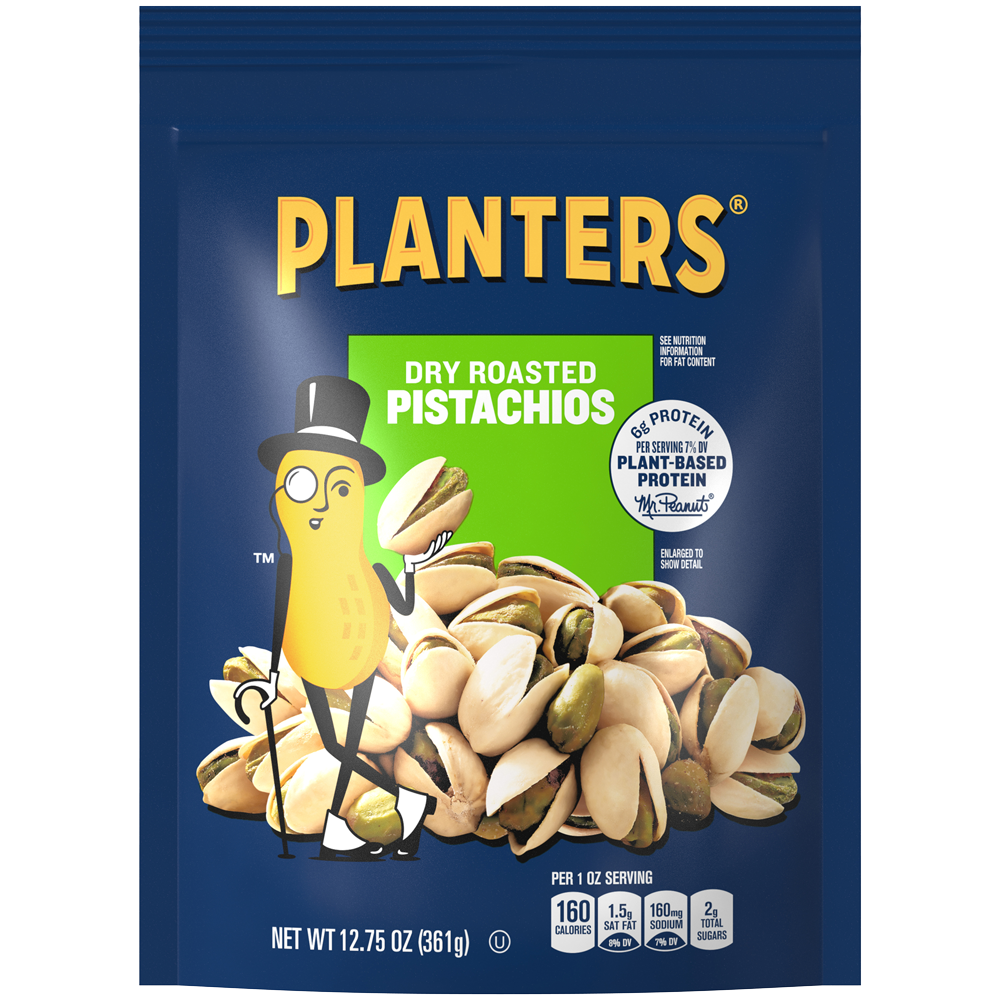 PLANTERS® Dry Roasted Pistachios help satisfy snack cravings with a mild, nutty flavor and rewarding crunch. Every batch of these premium whole pistachios is dry roasted to perfection and seasoned with salt to bring out the unique flavor of this favorite nut.
These salted pistachios provide vitamins and minerals, along with protein and dietary fiber to help keep you satisfied.
Pass around these dry roasted nuts at get-togethers, or stash a bag at work to be there for you in crunch time. Resealable packaging keeps this 12.75 ounce bag of pistachios fresh for shareable snacking, whether you're munching in the car, at work or at home.