PLANTERS® Apple Cider Donut Cashews, 12.5 OZ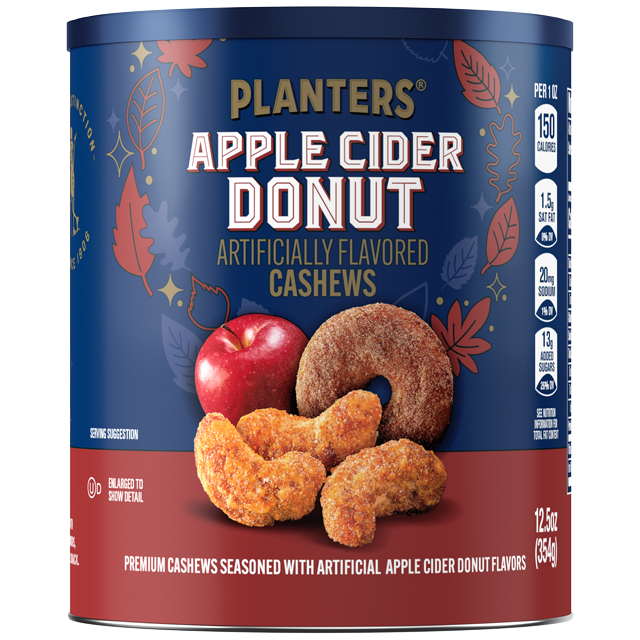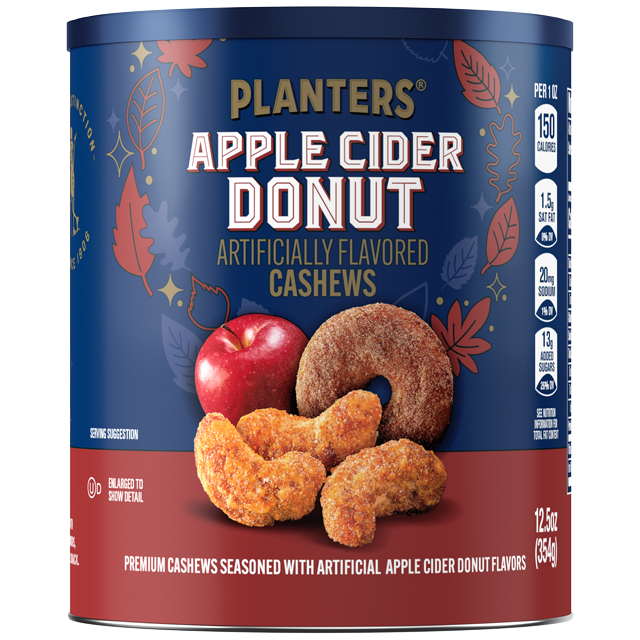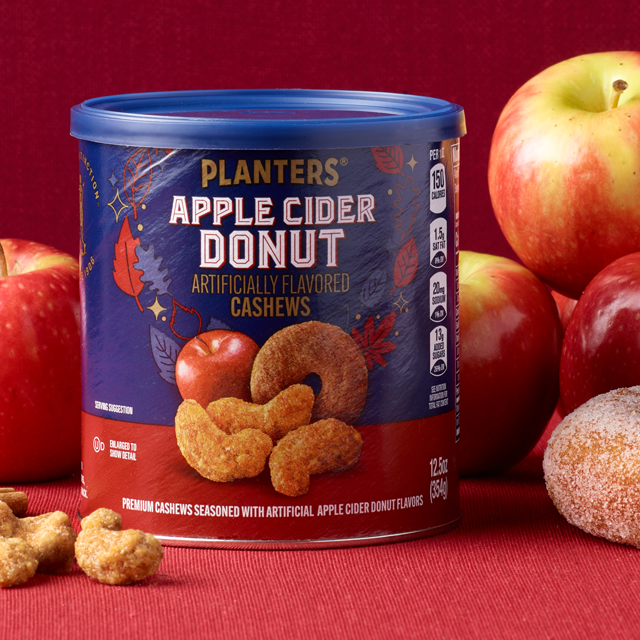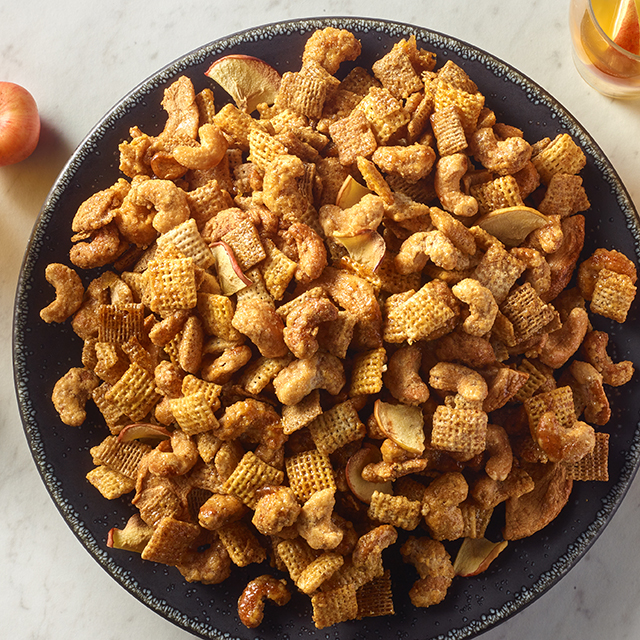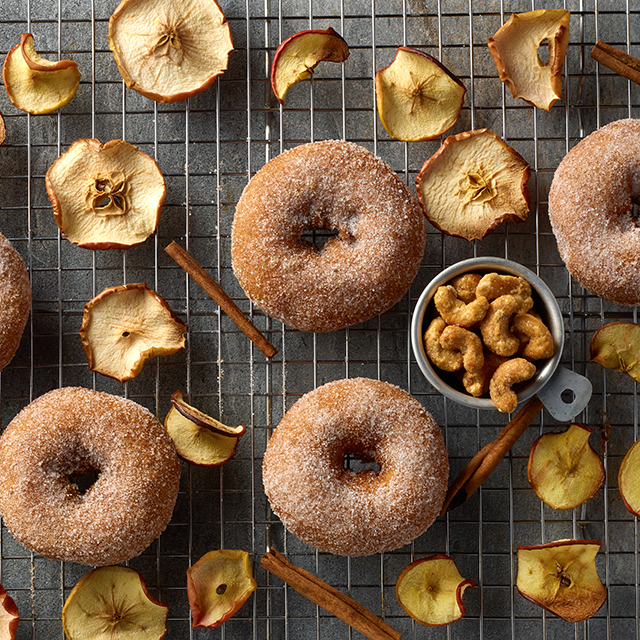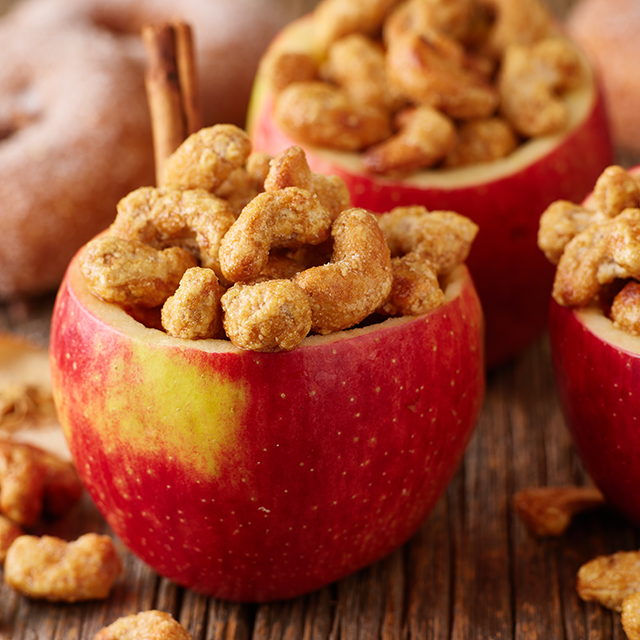 Time to get cozy in your fall sweater with this limited time offering of PLANTERS® Apple Cider Donut Whole Artificially Flavored Cashews. Kettle roasted to perfection with artificial flavored apple and cinnamon, these cashews are the perfect Fall snack. After more than a century of roasting, tweaking, and perfecting salty snacks, the makers of PLANTERS® brand nuts know a thing or two about satisfying your cravings. These impressively creamy cashews are kettle cooked to create the delicious flavor you know and love. A classic guest at cocktail parties, family game nights, and holiday get-togethers, these seasoned cashews are also delicious as snacks for road trips, lunch boxes or at the office.
Also available in a 5 oz package.